Nadine Barnett Cosby, Ph.D.
Helping Students Look Past a Grade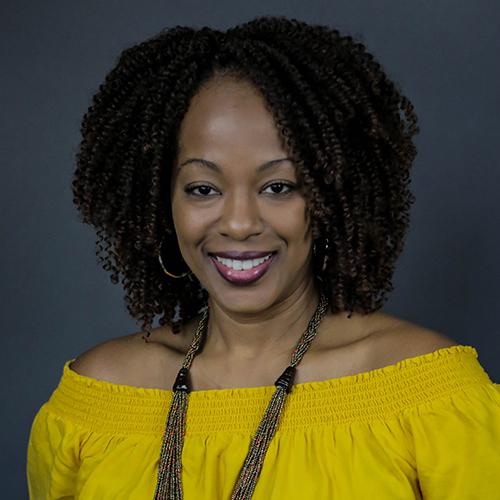 When Nadine Barnett Cosby, Ph.D., was ready to advance her education and career, Iona's Media & Strategic Communication Department (formerly Mass Communication) was where she came for her master's degree. And when she was ready to share her knowledge and experience with students, it was to the same department that she returned.
Since her return, more than the name of the department has changed. In 2017, the College opened a new multimedia digital lab with the latest technology and software tools students will use in their professional careers.
In 2019, the program was ranked in the top 15% in the nation by College Factual. As an assistant professor who teaches broadcasting and production, Cosby plays a crucial role in the department's success.
Cosby's career has taken her to FOX 5 Television, the Albany Broadcasting Company, Lifetime Television Networks, ABC and then on to Iona.
One of her favorite classes is the service-learning course, "The Producer's Craft," where students work with community organizations such as the public library or the Boys and Girls Club of New Rochelle, assessing the organization's communication needs and producing informational videos, web pages and other resources for them. "The assignment is no longer about a grade," Cosby enthused. "It's about not letting the organization down." She looks forward to incorporating service learning into more classes.
Cosby has also served as moderator for Mission and Ministry trips to Zambia and New Orleans. In 2018, her efforts were recognized by the College when she was awarded the Hugh J. McCabe Memorial Award for Social Justice. "It has been a highlight of my teaching career," said Cosby.
"This is a great time for students to study media and strategic communication," Cosby said. "There are so many tools and opportunities available. We're doing amazing things for our students and keeping the program dynamic by integrating guest speakers, study abroad experiences and experiential learning into the curriculum and making impressive internships available, such as with NBC and ESPN."