Yaliu He, Ph.D.
Assistant Professor, Social Work & Marriage and Family Therapy Department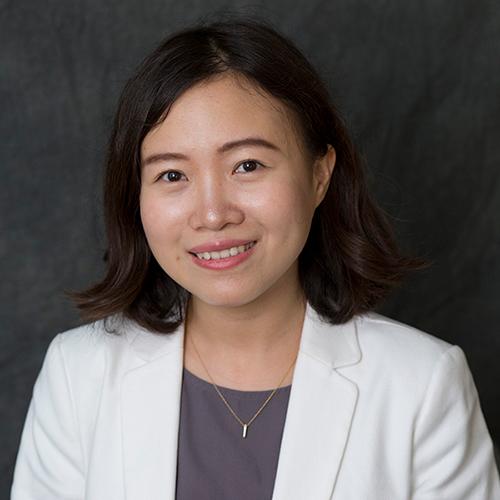 Office:

Egan Hall 201

Phone:

(914) 633 – 2091

(914) 633 – 2091

Email:
Degrees:
Ph.D., University of Minnesota Twin Cities
M.Ed., Tsinghua University
B.S., Beijing Normal University
MN Licensed Marriage and Family Therapist
AAMFT Clinical Fellow; AAMFT Approved Supervisor
Dr. Yaliu He teaches courses in marriage, family, and friendship therapy, lifespan personality development, and research methods in MFT. Her goal is to expose students to various MFT theories and techniques and facilitate theoretical integration and empirically informed practice using the Integrative Systemic Therapy (IST) approach. Her research focuses on psychotherapy process and outcome, personalized prevention/intervention, and marriage and family therapy training.
Dr. Yaliu He is an assistant professor in the Marriage and Family Therapy Department. Before joining the faculty at Iona College, Dr. He served as a postdoctoral researcher, faculty member, and clinician at The Family Institute at Northwestern University.
Dr. He has a deep passion for marital and family therapy training and practice. She primarily trains students with the Integrative Systemic Therapy (IST) perspective which draws techniques from various theories and organizes them based on common factors and empirical evidence to facilitate the most coherent and effective changes for clients. She also has extensive experience in Emotion-focused Therapy (EFT), an experiential psychotherapy approach which also informs her teaching style.
Dr. He's research interests are built around the idea that clients should be empowered to get involved in the process and decisions of their treatment so that they can play an active role in psychotherapy. She has evaluated two randomized clinical trials that integrated client-centered strategies to improve the engagement and effectiveness of family-based psychosocial interventions. Her work has culminated in a number of publications in top-tier peer-reviewed journals such as Journal of Marital and Family Therapy and numerous presentations at national and international conferences. She is also the associate editor of Family Process.