Namrata Mitra, Ph.D.
Associate Professor of English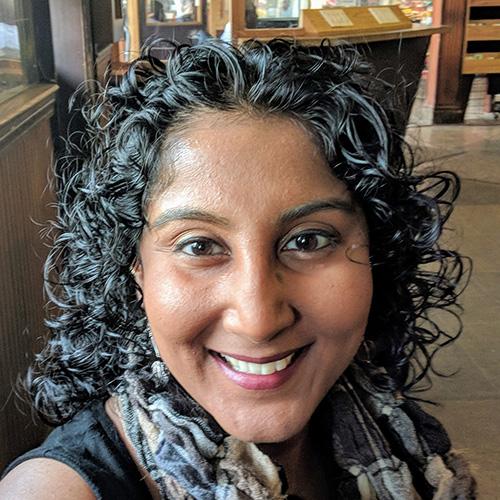 Office:

32 Hubert

Phone:

(914) 633-2055

(914) 633-2055

Email:
Degrees:
Ph.D., Literature and Philosophy, Theory and Cultural Studies, Purdue University
MA, English, Jadavpur University, India
BA, English, St. Stephen's College, India
Dr. Mitra currently teaches core courses in writing, postcolonial studies, and feminist & queer literature. Her research is motivated by questions such as, how do our stories about the past shape the recognizability/ unrecognizability of contemporary violence? How are race and caste, in modernity, forged through each other? How can we read literature for new possibilities of love and desire? She has published articles and book chapters on comparative postcolonial theories, representations of violence in South Asia, and literary pedagogy.
"Practicing How We Read What We Read." Dissonant Methods: The Shape and Movement of Teaching. Eds. Ada Jaarsma and Kit Dobson. Edmonton: U of Alberta Press. Forthcoming.
"Disciplinary Matters in the Hypatia Controversy." Atlantis: Critical Studies in Gender, Culture, and Social Justice. 39 (2). 2018. 
"Legacies of Legitimacy and Resistance: Imperial and State Violence in South Asia and   Latin America." Comparative Studies in Asian and Latin American Philosophies: Cross-Cultural Theories and Methodologies.Eds Stephanie Stephanie Rivera-Berruz and Leah Kalmanson. NY: Bloomsbury, 2018.
Routine Unrecognized Sexual Violence in India." New Feminist Perspectives on Embodiment. Ed. Clara Fischer and Luna Dolezal. London: Palgrave Macmillan, 2018. 
"Shamed Bodies: Partition Violence and Women." The Female Face of Shame. Eds. Patricia Moran and Erica Johnson. Bloomington: Indiana University Press, 2013.
Co-authored with Valentine Moghadam. "Women and Gender in 'The Muslim World'." Islam in the Modern World. Eds. Jeffrey Kenney and Ebrahim Moosa. NY: Routledge, 2013.