David Zuckerman, Ph.D.
Associate Professor of Biology
Chair, Biology Department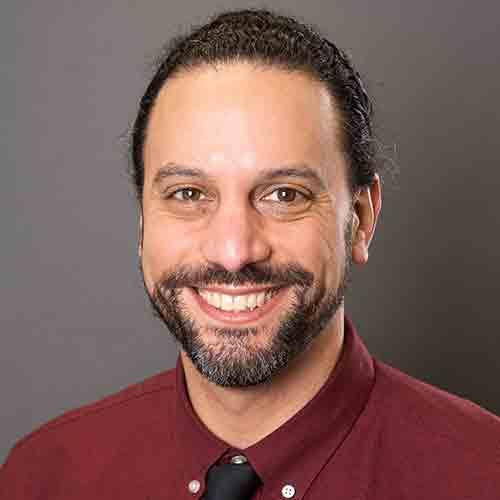 Office:

Cornelia Hall, 105-J

Phone:

(914) 633-2689

(914) 633-2689

Email:
Degrees:
Ph.D., Johns Hopkins University, 2009
BA, Case Western Reserve University, 1998
Dr. David Zuckerman teaches courses in general biology and microbiology. His research focus is on the cell biology of the soil bacterium Myxococcus xanthus, a model social bacterium. Additional primary research interests include examining cell movement across surfaces and determining of how protein structures within the cell contribute to the shape and behavior of the bacteria.
Getting to Know Dr. David Zuckerman