Institute for Thomas Paine Studies at Iona College Presents Three-Day Virtual Event Exploring American Protest and Communication
All sessions are free and open to the public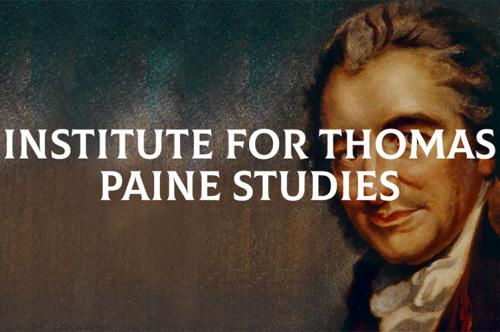 NEW ROCHELLE, N.Y. — The Institute for Thomas Paine Studies (ITPS) at Iona College is pleased to present a three-day virtual event entitled, "Foundations of Independence: Protest and Communication in Revolutionary America, 1770 to 2020."
Taking place September 24-26, all sessions are free and open to the public. Pre-registration is required through the ITPS website. 
"As we approach the 250th anniversary of the American Revolution, the United States is again confronting questions of multiple foundations, of beginnings and endings, of how to interpret and convey the origins and legacies of the fight for autonomy, all while that autonomy was ultimately for some and not all," said Nora Slonimsky, Ph.D., Gardiner assistant professor of history and ITPS director at Iona College. "This event seeks to engage with narratives of protest and communication around the founding era up to the present day."
Building on previous interdisciplinary conversations at the ITPS and in early American studies – involving digital humanities, public history, publishing networks, civic engagement, and commemoration in the Age of Revolutions – this three-day virtual event will feature a variety of panels, roundtables, performances, a workshop, and guided talks around these key issues.
Please visit the ITPS website for a detailed conference program and event registration.
EVENT DETAILS
September 24-26
"Foundations of Independence: Protest and Communication in Revolutionary America, 1770 to 2020" 
Virtual Event: Pre-registration required via the ITPS website
Hosted by the Institute for Thomas Paine Studies and Iona College