Iona College Education Professor Publishes Children's Book on Dealing with Grief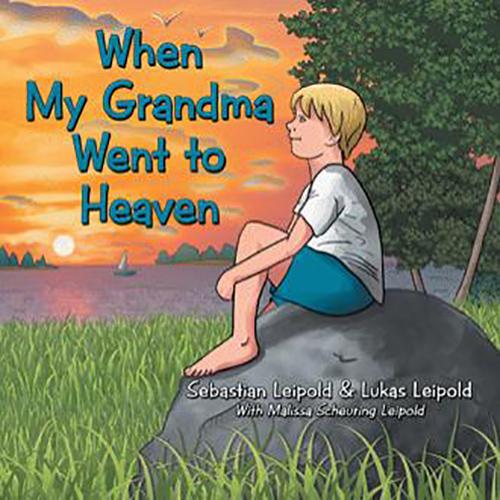 The loss of a loved one can be especially hard on children, making it important for teachers to know how to navigate this delicate terrain.
Malissa A. Scheuring Leipold, Ed.D., chair and associate professor in Iona's Education Department, recently published a children's book she hopes will serve as a resource for understanding how children process loss. Published along with her two sons, Sebastian and Lukas Leipold, "When My Grandma Went to Heaven" provides hope to anyone struggling to endure life's difficult moments.
"As a former elementary and adolescent classroom teacher, school administrator and now as a professor of education at the College, I have encountered so many young people dealing with grief," Scheuring Leipold said. "Sometimes discussing these topics through the unclouded eyes of a child is the way to someone's heart, and that is the perspective of this children's book."
The book offers an inspirational glimpse into Sebastian and Lukas' special relationship with their grandmother, Lyn, as she lovingly guided them with her words of wisdom. It is a simple story of love through suffering and joy. Learn more about "When My Grandma Went to Heaven."
Scheuring Leipold also recently published an article in The Teacher Advocate, a periodical of Kappa Delta Pi International Honor Society in Education, highlighting the importance of relationships through times of crisis.