Iona University Alumna Honored by College Theology Society with Prestigious Award
Céire Kealty '18 won the Susan G. Perry Award for Best Graduate Student Essay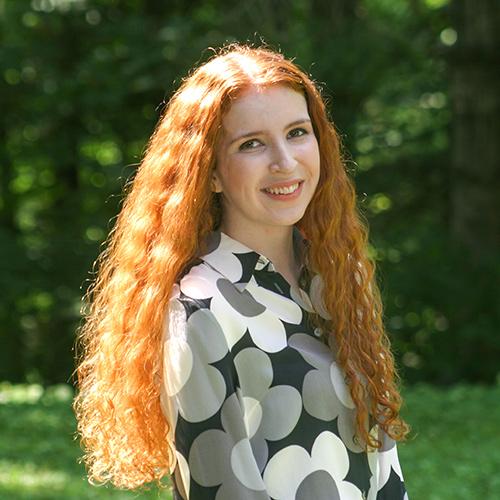 Iona University alumna Céire Kealty '18 was recently honored by the College Theology Society during their 69th Annual Convention, winning the prestigious Susan G. Perry Award for Best Graduate Student Essay.
After receiving the award, Kealty, who double majored in Religious Studies and Accounting at Iona, acknowledged Iona faculty for supporting her throughout her undergraduate and graduate studies. In attendance were Drs. Kathleen Deignan, Elena Procario-Foley and James Robinson from Iona's Religious Studies department.
Kealty's award-winning essay – entitled "Knit to the Cross: A Theological Engagement with Garment Workers" – was written during her doctoral studies at Villanova University in a class taught by Dr. Gerald Beyer. The paper explores global garment workers and their unjust working conditions from perspectives afforded by liberation theology and theological ethics.
The paper is currently under consideration for publication. In addition, Kealty also presented the paper on the final day of the convention.
After attending Our Lady of Lourdes High School in Poughkeepsie, N.Y., Kealty said she was drawn to Iona's Honors Program. Her dual-major degree drew connections between business, ethics and spirituality.
"Religion has always captivated me — why do we believe what we do? What does religion do to us? Where did religious practices emerge and how do they persist presently?" she recalled about her time at Iona. "The religious studies program offered me a space to pursue my careful inquiry of lived religion, faith expressions and their relevance and prevalence in contemporary spaces."
Read more about Kealty's Iona journey here