Lost Baroque masterpiece on display at Iona College
"Cesare Dandini's Holy Family with the Infant St. John: A Rediscovered Florentine Baroque Masterpiece" is on display at Iona College's Ryan Library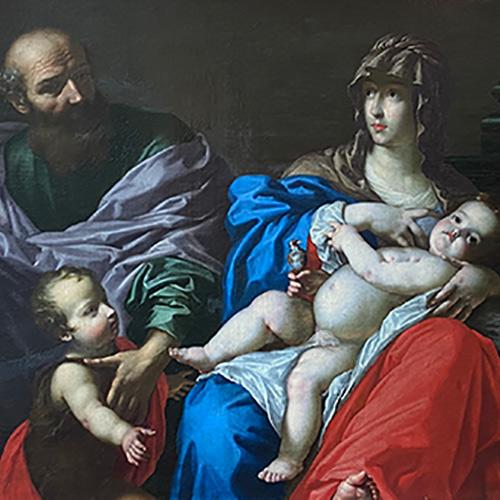 NEW ROCHELLE, N.Y. — A Baroque painting considered lost to art history for more than 50 years is on exhibit at Iona College through December.
A sharp-eyed art historian, Iona College visual arts professor Thomas Ruggio, knew that a painting of the Holy Family with the infant St. John was a 17th-century Italian Baroque work when he visited the Church of the Holy Family, which is two blocks from Iona College's campus.
"I'm used to wandering into churches and I find it very peaceful. I was there at least three times before I noticed the painting one day when the lights were on brightly," said Ruggio, whose scholarly research includes the history and techniques of old Italian masters. "I knew it was a 17th-century painting. It's something you expect to find in Italy, but it was really out of place in a church in New York."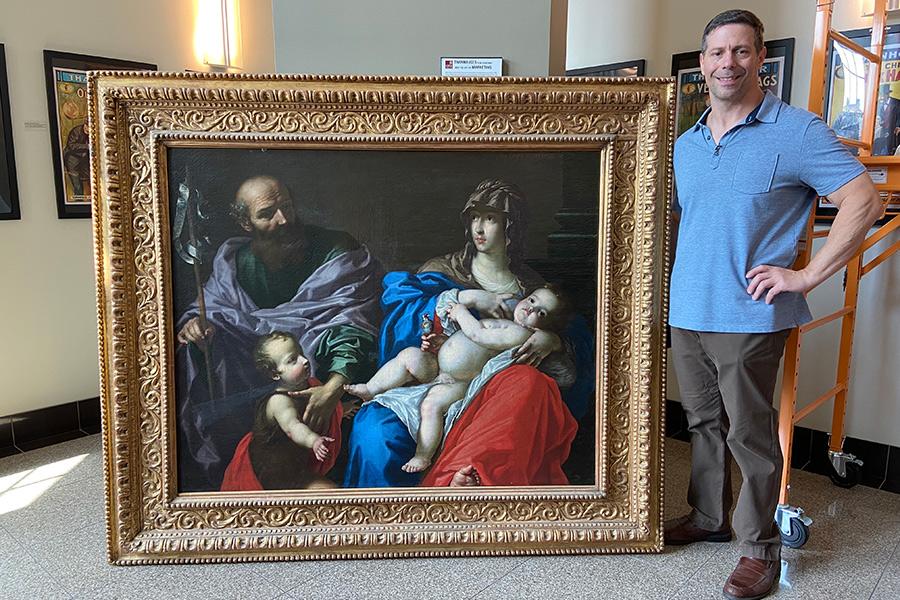 After conferring with fellow scholars in Italy and at the Metropolitan Museum of Art, Cesare Dandini was identified as the artist. The painting is connected to at least three other paintings by Dandini, including work in the Metropolitan Museum of Art and in the Hermitage Museum.
Dandini was part of a family of painters living and working in Florence during the Baroque period. Dandini lived from 1596 to 1657. Dandini worked and studied with the artists Francesco Curradi, Cristofano Allori, and Domenico Passignano, and made his own reputation as one of the best Italian painters of the 17th century.
The painting was possibly purchased in Rome by Monsignor Charles Fitzgerald to commemorate the 50th anniversary of the Church of the Holy Family. The painting was long considered lost to the world of art history and the congregation did not know that they had a Dandini work in their possession.
"Cesare Dandini's Holy Family with the Infant St. John: A Rediscovered Florentine Baroque Masterpiece" is an exhibition curated by Professor Ruggio at Iona College's Ryan Library. The exhibition focuses on the painting, as well as information about the artist's life and development, to help tell the story of a creative journey and process that took place in Florence, Italy, during the 1600s.
This free exhibition is open to the public for viewing in Iona's Ryan Library from 9 a.m. to 7 p.m. daily. The Ryan Library is located at 715 North Avenue, New Rochelle, N.Y.
The news of the painting's rediscovery received international coverage.