In Memory of John J. Sweeney '55, '01H, AFL-CIO President Emeritus
It is with great sadness that Iona College mourns the passing of John J. Sweeney '55, '01H, AFL-CIO President Emeritus.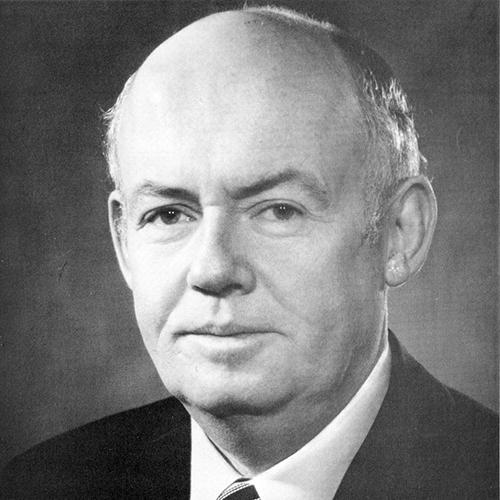 John J. Sweeney '55, '01H served as president of the AFL-CIO, America's largest labor federation, from 1995 to 2009. The child of Irish immigrants, Sweeney was guided by his Catholic heritage and his parents' immigrant experience in his role as president. He increased membership significantly, was instrumental in bringing women and minorities into the AFL-CIO and encouraged the recruitment of immigrants to his unions. After nearly fifteen years as president, Sweeny stepped down from his post and became president emeritus.
In 2011, Sweeney was awarded the Presidential Medal of Freedom by former President Barack Obama. The award is the nation's highest civilian honor and is given to individuals who have made significant contributions to the United States.
Born in the Bronx, Sweeney graduated from Iona College with a degree in economics. He is the author of America Needs A Raise, Fighting for Economic Security and Social Justice, and co-author of Solutions for the New Work Force.
President Biden issued a statement in which he highlighted the importance of Sweeney's work throughout the years, saying, "I had the honor and privilege of working closely with John Sweeney during his leadership of the AFL-CIO. Time and again over the many years of our friendship, I saw how lifting up the rights, voices, and dignity of working Americans was more than a job to him. It was a sacred mission. It was a calling. The son of a maid and a bus driver from Ireland, John grew up attending union meetings alongside his father. By the time he punched his own union card, America's faith in unions was too often undermined. But John's own faith in God sustained him with a value set and the conviction—to never lose sight of the truth that the middle class built America, and that unions built the middle class. The work he led, from the factory floors of the garment workers early in his career to the highest corridors of power as a national labor leader, embodied the vital role that unions play in delivering greater wages and benefits for working people—union and nonunion alike. With every legislative push and tough labor negotiation, he understood the possibilities of our nation when everyday Americans who do extraordinary things are treated with the dignity and respect they deserve. Jill and I count ourselves among the millions of Americans who will always be grateful for the progress John won, the example he set, and the legacy he has left to our nation. Our prayers are with John's wife, Maureen, with their children, Trish and John Jr., and with his granddaughter, Kennedy. May God bless John Sweeney, a giant of the American labor movement, and a good man."
Speaker of the House, Nancy Pelosi, issued a statement on the passing of John Sweeney as well, saying, "Today, American workers lost a giant of the labor movement, whose extraordinary life and leadership made a profound difference for our Country and Democracy. John Sweeney was a man beloved by all who knew him for his great generosity, graciousness and warmth. His friendship will be dearly missed by countless Americans."