NYE Family Game Day: See Legendary Basketball Coach Rick Pitino and the Gaels at Iona College!
Iona College Offering Limited-Time Free Tickets to Neighbors with Promo Code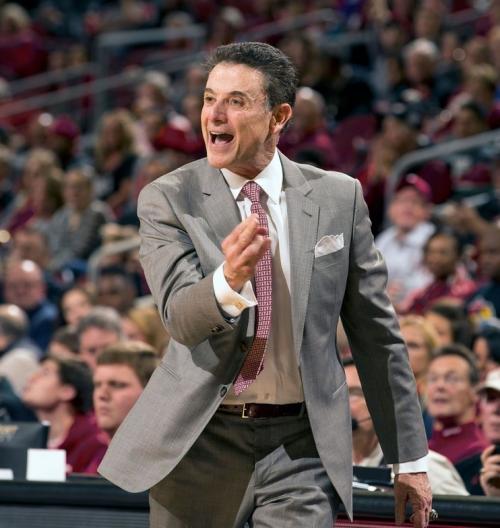 New Rochelle, N.Y. (December 21, 2021) – Sharing in the spirit of the holidays, Iona College invites friends and fans from local communities to join in the excitement of the men's basketball season as the Gaels and Hall of Fame Coach Rick Pitino take on Siena College at 1 p.m. on December 31, 2021. Use the promo code NEIGHBORS for free general admission seating for the entire family.
You've watched them on TV. Now's your chance to cheer on the Gaels and see the legendary coach Rick Pitino up close and in action. It's a thrilling time you won't want to miss, especially as the Gaels are currently undefeated at home and are looking to continue their epic winning streak!
Seats typically sell out for men's basketball at the Hynes Athletics Center while Iona students are on campus. But since students are home for the holidays, Iona would like to take this opportunity to open up the action to friends and neighbors. Iona also recently acquired a new campus in Bronxville, and so the College would especially like to welcome its new neighbors to enjoy some family fun to close out the year.
Game Day Details:
Friday, December 31, 2021 | Tip-off @ 1 p.m.
Iona College, 715 North Ave., New Rochelle, NY
Hynes Athletics Center Ticket Link: www.iona.edu/tix
Code: NEIGHBORS *Please note the code is in all caps
Price: Free with promo code!
Ticket location: General Admission Seating
This game is open to all; this special promotion is being offered through the Iona College Office of College Marketing & Communications and is not run through Athletics.
*Please note the COVID-19 spectator policy. Masks are required regardless of vaccination status, and proof of full vaccination or a negative test result is required for entry. Unvaccinated or partially vaccinated individuals may present proof of a negative COVID-19 PCR test administered within 72 hours of the event, or an FDA authorized negative antigen test performed within six hours of the event. All unvaccinated individuals over the age of five must show proof of a negative test.