Diversity, Equity & Inclusion Staff
The Office of Diversity, Equity & Inclusion staff is here to help. Please do not hesitate to reach out should you need anything.
Sumita Furlong, Ph.D.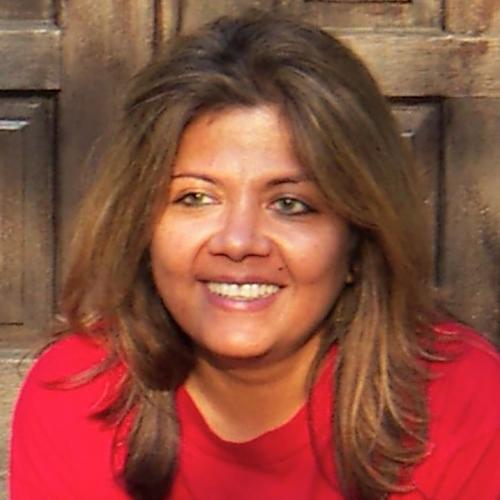 Sumita Furlong, Ph.D., is Iona's inaugural Chief Diversity Officer (CDO). Dr. Furlong brings twenty years of higher education experience in the field of Diversity, Equity, Inclusion and social justice to the College. Most recently, she served as the special advisor to the Vice Chancellor for Student Affairs for Diversity Equity & Inclusion, Strategic Planning and Initiatives and Organizational Relations at the University of California, Irvine. Dr. Furlong's vast experience also includes:
Executive Director, National Conference on Race & Ethnicity in American Higher Education (NCORE)

highly respected national diversity, equity & inclusion and social justice conference

National Diversity Advisor, NAFSA: Association of International Educators

global organization with 12,000+ members worldwide

Chief Diversity & Global Pluralism Officer, Great Lakes Colleges Association and Global Liberal Arts Alliance

GLCA is a consortium of 13 US liberal arts colleges and universities around the Great Lakes region and GLAA is a consortium of over 30 U.S. and international liberal arts colleges and universities

Executive Director for the Multicultural Center and founding Executive Director of Global Initiatives at the College of Charleston
Assistant to the Provost at the University of Wisconsin-Madison
Senior DEI and Grant Officer at the University of Wisconsin System Administration
Reporting directly to the president, and working closely with the provost, the CDO oversees all aspects of the Office of Diversity Equity and Inclusion (DEI.) This includes the administration of its services as well as the policies, trainings, programs and initiatives that advance diversity, equity, inclusion, anti-racism and anti-discrimination at Iona College. As CDO, Dr. Furlong leads the charge on:
Designing initiatives that advance the recruitment, hiring, retention and advancement of underrepresented minority populations (URM) and people of color (POC) faculty and staff;
In collaboration with Student Affairs and Academic Affairs, designing initiatives that advance the recruitment, retention and graduation of URM and POC students;
Collaborating with faculty and the Office of the Provost to improve curriculum diversification;
Shaping campus wide training and development with Human Resources;
Developing student educational programming on DEI issues;
Connecting the URM population and POC to form support groups;
Developing affinity groups and working closely with both the majority and minority student, faculty and staff populations to develop educational and informational initiatives to create an inclusive campus environment. 
Advocacy Work
As an advocate for DEI, Dr. Furlong has contributed to:
strategic planning;
shaping campus DEI agendas;
recruiting, onboarding, mentoring, retaining and providing leadership and other critical programs for the advancement of underrepresented minority and historically marginalized student, faculty and staff populations
Federal Programs
Dr. Furlong has supervised numerous federal programs such as:
McNair
Upward Bound
Gear Up
Institutional transition, academic excellence, and research programs for diverse populations
Higher Education Campus Initiatives
Throughout her career in higher education Dr. Furlong has completed many initiatives on campuses across the country. These include:
initiating a supplier diversity program
working with external funding agencies to boost DEI work and population success
collaborating and networking with numerous national and globally-focused non-governmental organizations (NGOs) and foundations to bring majority and minority groups to work together on common objectives that benefited the campus population
raising campus status and visibility and garnered positive reputation for the campus for providing DEI workshops and conferences to its own population and those of surrounding educational institutions
Bruno Pozzani '24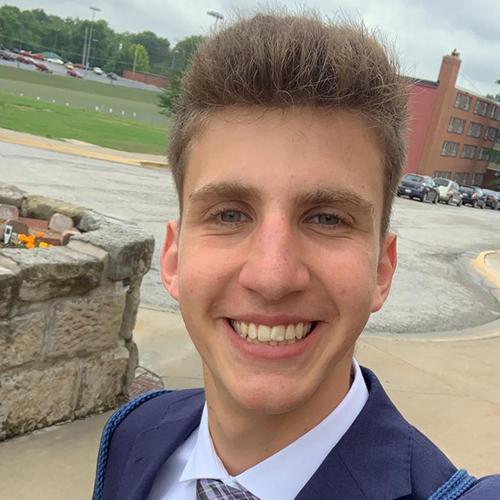 Bruno Andreazzi Pozzani is a sophomore and an international student majoring in finance. He grew up in Sao Paulo, Brazil and, due to his national ranking in basketball, received a scholarship to study in the U.S. At a young age, and with the support of his family, he made the decision to leave his friends, family and everything that was familiar to him in order to study in the United States. He is the first in his family to leave the country alone in pursuit of a dream and chose the rigorous and disciplined academic environment at the Missouri Military Academy. At the Academy, Bruno served in various leadership positions, such as Color Guard, Drill Team Commander, Public Affairs Officer, Delta Executive Officer, and finally, as a Company Commander overseeing sixty young men, ranging between the age of 14 to 21, for an entire year. During his time at the Academy, he received numerous awards, recognitions and accolades and made friends from all over the world such as Mexico, China, Mongolia, Rwanda and, of course, the U.S. After graduating from the Academy, he was accepted to Concordia College and served as a freshmen senator and student athlete.
Bruno joined Iona College in 2021 as a transfer student. Here at Iona, he serves as a student assistant for the Office of Diversity, Equity and Inclusion as well as a Gael guide for the Office of Admissions. He speaks Portuguese, Spanish and English. Bruno is a born leader with an outgoing and friendly personality and enjoys working with people.