Aidan Connolly '23 Secures Full-Time Financial Analyst Position Prior to Graduating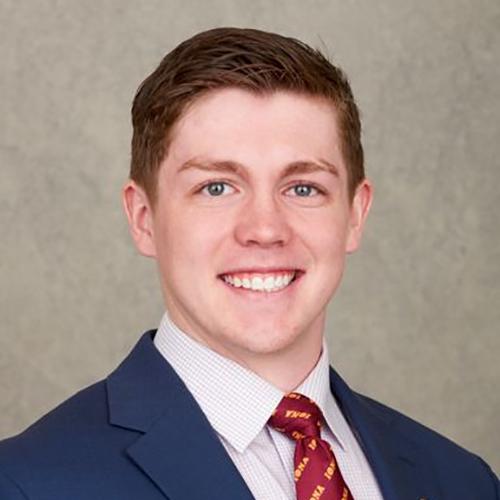 Name: Aidan Connolly '23
Hometown: Yonkers, N.Y.
High School: Yonkers Middle High School
Activities: Student Government Association
Majors: Economics & Entrepreneurship  
Favorite Spot Campus: LaPenta Student Union – Student Government Association Office 
Why did you decide to attend Iona?
I decided to attend Iona because the institution was close to my hometown and was revered by many as one of the top institutions in the New York Metro area. Furthermore, I decided to attend Iona because of the tight-knit culture I felt when I visited the campus over five years ago. And I can attest after four short years that I made one of the best decisions in my educational career.
What influenced you selecting your LaPenta School of Business (LSB) major?
Despite the distinctions and successful alumni that have passed through the LaPenta School of Business, I have always been fascinated and captivated by business, finance, and the world of economics. When it was time for me to specialize in an academic field, I knew I would be doing myself an injustice if I didn't choose a career path in business, because of the incredible opportunities that the LaPenta School of Business has to offer its students. From becoming more familiar with the Bloomberg Trading Terminals, to utilizing the interactive classroom space, being a student of the LaPenta School of Business has enhanced my educational experience tenfold.
In what ways has Iona prepared you for the job market?
Iona University has truly helped me showcase my skills, connect me with business leaders, and improve my professional paperwork. Over this past semester alone, I have participated in the Equity Collective Development Series, which has expanded my professional horizons through activities such as mock interviews, resume development, optimizing LinkedIn and networking efforts. Moreover, Iona professionals have also introduced me to various alumni, including several members of Citigroup, which helped me secure a full-time position as a financial analyst when I graduate in May.
What LaPenta School of Business faculty or staff member has made a positive impact on your future? Why?
The most impactful staff member of the LaPenta School of Business is Kyle Byrne, the coordinator for student & alumni engagement. Not only did Kyle help foster my recruitment to Iona University from high school, but he also helped curate countless job opportunities leading me to be signed with Citigroup for the foreseeable future as a financial analyst. I cannot thank Kyle enough for his guidance, support and dedication to student success in the LSB community. I hope in the near future I will be able to give back to the Iona community in a similar fashion.
Describe your Iona LSB experience so far in six words or less.  
Exemplary learning opportunities driving career success.