Cassidy Mahoney '20
She dove in headfirst. Now She is Poised to Graduate with a Double Major.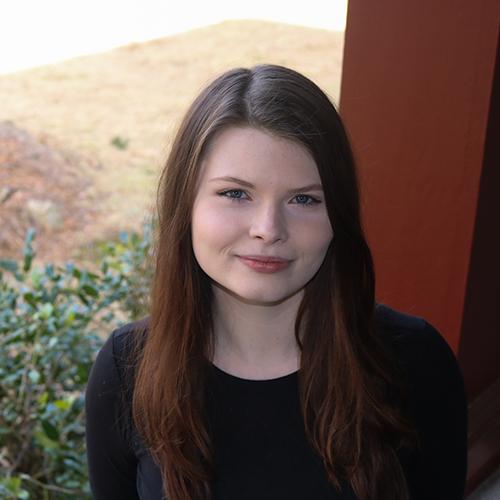 Cassidy Mahoney '20 says, "I dove headfirst into a variety of activities my freshman year." And she continued to dive into classes, activities and service throughout the rest of her time at Iona.
Poised to graduate with a double major in Speech Language Pathology & Audiology and Psychology, Cassidy is a sister of Delta Theta Beta, an active member of both the American Sign Language Club and the Psychology Club and a member of four honor societies: Speech Honor Society, Psi Chi, Sigma Tau Delta and Delta Epsilon Sigma.
She is also the chief editor of the Speech Department newsletter and has served as a student editor on the Journal of Allied Health: Perspectives of Social Justice. In the past, she also served on the E-Board of Democracy Matters.
Though that might be enough to keep any student busy, Cassidy also works at the Samuel Rudin Academic Resource Center on campus and will soon begin a volunteer position as a Crisis Counselor with the Crisis Text Line.
Cassidy is most proud of helping to get the ASL Speaks social venture off the ground. "It's been an interesting to learn what it takes to run a business/non-profit, especially for a non-business major!" she said. "I'm also proud of all the conferences I've been able to do research for and present at while at Iona, including my upcoming presentations at the NCUR in Montana and at the EPA in Boston."
After graduation, Cassidy is looking forward to traveling to Europe alone for the first time and to exploring her career options and potential graduate schools across the United States.
"Iona's professors are an amazing resource for career exploration. I don't know exactly what field I want to commit to for graduate school, and I've received wonderful feedback from all of my professors on my options and had plenty of opportunities to explore fields through classes built into Iona's curriculum."