Experiences Provided by Iona's LaPenta School of Business Have Been Transformative for Horacio Garcia '23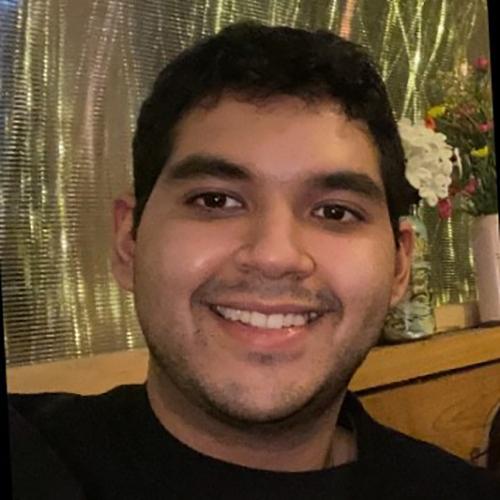 Name: Horacio Garcia '23
Hometown: New Rochelle, N.Y.
High School: New Rochelle High School
Activities: Member, LaPenta School of Business Dean's Advisory Board 
Major: Business Analytics & Information Systems
Favorite Spot Campus: LaPenta School of Business Terrace
Why did you decide to attend Iona?
Prior to Iona, I attended two different colleges in New York City. I never felt like I belonged at either school. I decided to transfer to Iona since it was in my hometown, and it was the best decision I've made so far. Despite being a commuter, I still feel like I am a part of the Iona family, and it gives me that sense of belonging that I was searching for. To me, this very important as it makes the college experience a lot better and it has helped me become a better student.
Do you have an internship?
I am currently an IT Intern for MBIA, a financial services company located in Purchase, N.Y.
What did you enjoy most about your internship?
What I enjoy about my internship is being able to experience what working in a corporate office is like. I am able to work on real-world problems, interact with end-users to fix problems and resolve issues for the IT related issues of the company. My internship has given me a greater perspective of the line of work available after college while gaining new skills.  
What do you feel is the most distinctive advantage gained from your Iona LaPenta School of Business experience?
Iona has done incredible things, not only for me, but for all students in the LaPenta School of Business. There are a vast amount of extra-curricular events, such as alumni talks, panels and other events that allow us to learn more about the job market, but more importantly help us network with high-profile individuals in different industries.
One event that comes to mind is the Equity Collective Development Series that was spearheaded by an Iona alumnus who works at Morgan Stanley. As part of this program, Iona students attend four workshops throughout the year related to networking, resume building and interviewing, led by executives from the world's leading financial firms including Goldman Sachs, PIMPCO, Blackrock and others. Being a part of this program has been extremely beneficial as I've made important connections and gained new insights into the financial services industry.
What LaPenta School of Business faculty or staff member has made a positive impact on your future? Why?
There are two people in the LaPenta School of Business who have made a great impact to my future: Kyle Byrne and Professor Parrish. Kyle has been extremely helpful to me and countless of other students. He helped me prepare for a call with an alum who works at IBM. We went over discussion points, how to handle the call, and came up with questions. It went so well that I was encouraged to apply to an internship through an internal employee referral application.  
Professor Parrish is also someone who made an incredible impact on my future. It was because of her class that I decided to major in business analytics & information systems. When I told her that I was thinking about declaring the major, Professor Parrish took it upon herself to recommend me to the department chair and I could not be more grateful for it. She truly was an incredible professor and is the reason for the successes I've had in this major.
Describe your Iona LSB experience so far in six words or less.  
Best college experience for business majors.