How Iona's Isaiah Williams '23 is Inspired to 'Change the World' Utilizing Computer Science and Entrepreneurship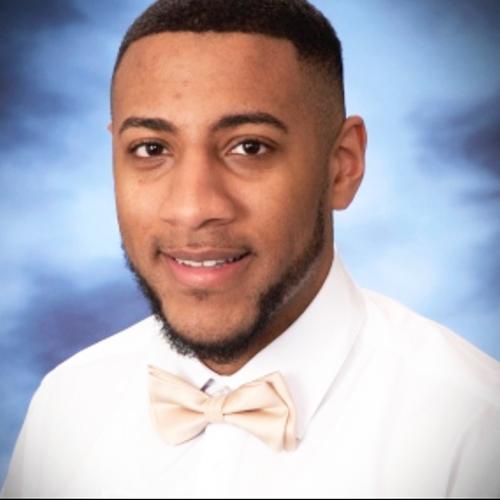 Name: Isaiah Williams
Graduation Year: 2023
Majors: Computer Science & Entrepreneurial Leadership
Activities: Designing/Graphic Designing, Database Design & Implementation, Web Design, Club Basketball, Club Volleyball
Hometown: Queens, N.Y.
High School: Queens Metropolitan High School
Why did you decide to attend Iona?
I chose to attend Iona University because of its reputable business programs and the variety of programs the University has to offer first-year students who are unsure of which path to go down, like I was at the time. It was also important that the school was close to the city, which is my home. It is only a 30-minute drive back to Queens.
What interested you most about the Hynes Institute for Entrepreneurship & Innovation and why did you choose to take entrepreneurship courses?
As a freshman, my goal was to take classes in the Hynes Institute due to my aspirations of becoming an entrepreneur. I would always walk past the building and look into the windows and see how excited the students were to be learning, so I decided to register for an entrepreneurship class the next semester. The Hynes Institute was very welcoming and willing to work with me to make the entrepreneurship classes fit into my schedule.
What do you feel is the most distinctive advantage gained from your Hynes Institute experience?
The Hynes Institute has greatly shaped the person I have become today. Before becoming a part of the Hynes Institute community, I was very unsure about my major goals and what I wanted to accomplish in my career. They helped me discover my potential and got me out of my shell, which I view as the greatest advantage that I have gained through my experiences here.  
How are your computer science classes tying into your Hynes experience?
You would think that since computer science and entrepreneurship are two totally different industries, that there would be no correlation. However, the knowledge I've learned from both has guided me through my career. I look at computer science problems as a prototype design that needs to be implemented. Using design thinking from my entrepreneurship classes, I can map out how I will solve the problem.
Have you interned anywhere? If so, how did you find the opportunity?
Students from the Hynes Institute partnered with the City of Mount Vernon to help minority- and women-owned business enterprises (MWBEs) improve access to government contracts.
After more than two months of fact finding and idea refinement, we presented our proposals to a packed house at the Hynes Institute. I had the idea to develop a dedicated micro-site to help improve outcomes for business owners, and I landed an internship to build it.
I focused on centralizing all resources that an MWBE will need to be able to find/request RFP's and become successful. The Business Council of Westchester facilitated the project and internship.
What did you enjoy most about your internship?
As an intern, I was able to voice my opinion and I had the freedom to design a website for the City of Mount Vernon Economic Development Department from scratch. Although I was working independently, I would meet with the team twice a week to discuss progress, suggestions, and future improvements. Additionally, this internship increased my public speaking skills as I had to present the website to representatives from the City of Mount Vernon and the Business Council of Westchester.
In what ways has Iona prepared you for the job market?
Iona has prepared me for the job market with Handshake, which is an amazing resource that Iona offers to students for free. After creating a profile, we have access to personalized job recommendations, the opportunity to connect with employers and apply to jobs. Iona University is always looking out for what is best for their students, especially when it comes to careers after graduation.
What types of roles are you looking to pursue in the future?
I am looking forward to running my own company with the knowledge I have gained through both fields of study – computer science and entrepreneurship. The role I want to fill in is an individual who guides and leads my peers to reach their full potential while enjoying the work they do. I am also looking forward to seeing how I can change the world and help my home country, Puerto Rico, prosper.
What Hynes Institute faculty or staff member has made a positive impact on your future? Why?
The two individuals I am truly thankful for in my life are Professor Rob Kissner and Dr. Christoph Winkler. I wouldn't be where I am today without them. They both helped me unlock potential that I didn't even know I had inside of me. Professor Kissner is always looking out for me, offering me opportunities and internships to better my career. Meanwhile, Dr. Winkler helped map out the foundation for my college career. I am truly grateful for these two and how they've impacted my life.