Julia Lidnert '23 Gained Hands-On Experience Interning at Westchester-Based Public Relations and Marketing Agency, Buzz Creators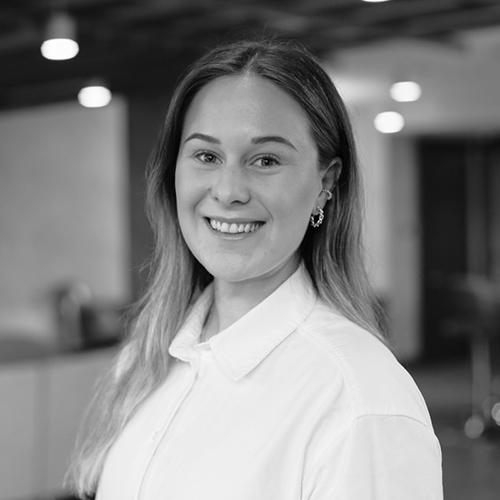 Name: Julia Lidnert '23
Hometown: Skövde, Sweden
High School: Västerhöjdsgymnasiet
Activities: Advertising Chair - Women's Club Soccer, Social Media Assistant & Content Creator - The Gerri Ripp Center for Career Development
Major: Marketing
Favorite Spot Campus: LaPenta-Lynch Trading Floor in the LaPenta School of Business
Why did you decide to attend Iona?
I chose to attend Iona due to its reputation of being a highly accredited business school. As an international student, it was also important for me that the school I ended up choosing was recognized internationally, which Iona is.
Did you have an internship?
I interned at a local PR/marketing agency called Buzz Creators as a social media intern for the Fall 2022 semester.
What did you enjoy most about your internship?
As an intern, I had a lot of freedom when it came to being creative, and new ideas were always welcomed by the team. I often got to work independently, and my team encouraged problem solving. Everyone was more than willing to help when and if I get stuck with a project.
In what ways has Iona prepared you for the job market?
Iona University has prepared me for post-graduation by ensuring high-quality learning with a plethora of opportunities. Every week, students are being presented with event opportunities and other activities, such as clubs and meetings, to bring the community together. The school has a strong connection with its alumni who are also willing to help current students in their career preparation. The school's career center is an exemplary department in preparing students for the workforce.
What do you feel is the most distinctive advantage gained from your Iona LaPenta School of Business experience?
The most distinctive advantage gained from the LaPenta School of Business is, without a doubt, the event opportunities students are given. By attending these events, I have gained valuable insight into the modern business world that I will take with me upon graduation. It has taught me the true importance of networking, and it has provided me with other useful tools to help me succeed in my professional career.
What LaPenta School of Business faculty or staff member has made a positive impact on your future? Why?
LSB faculty who have made a positive impact on my future are Professor Jarmon, Professor Altamuro, and Dr. Cante. What they all have in common is that they want their students to succeed, and they always pushed me to be the best version of myself. Lastly, I would like to mention Kyle Byrne, who is always there to help the students make connections and expand their network.
Describe your Iona LSB experience so far in six words or less.  
Fun, rewarding, and beneficial.