Environmental Sustainability
Iona University challenges its community to make a difference and give back – and to many, creating a greener future is a top priority.
Through academic programs, research initiatives, co-curricular activities, campus greening, committee work, and community partnerships, the University strives to cultivate a culture of stewardship that embraces environmental consciousness, social justice, and inclusivity.
Get Involved
Everyone is welcome to attend the Committee on Environmental Sustainability meetings. The Committee meets monthly on Thursdays from noon-1 p.m. via Zoom. Please email nnaqvi@iona.edu for more information on how to attend meetings.
Co-Chairs: Nilofer Naqvi, Ph.D. & Christina Andruk, Ph.D.
Secretary: Br. Kevin Cawley
Members: The Committee includes the Provost and Associate Provost (ex officio), a member of the Thomas Berry Forum for Ecological Dialogue (ex officio); three faculty members from the School of Arts & Science; two faculty members from the LaPenta School of Business; two representatives of the Student Government Association; and two representatives from the Staff and Administrative Council.
2023 Meeting Dates: 3/30, 4/27, 5/25
2022 Meeting Dates: 1/27, 2/24, 3/31, 4/28
2021 Meeting Dates: 9/30, 10/28, 11/18, 12/16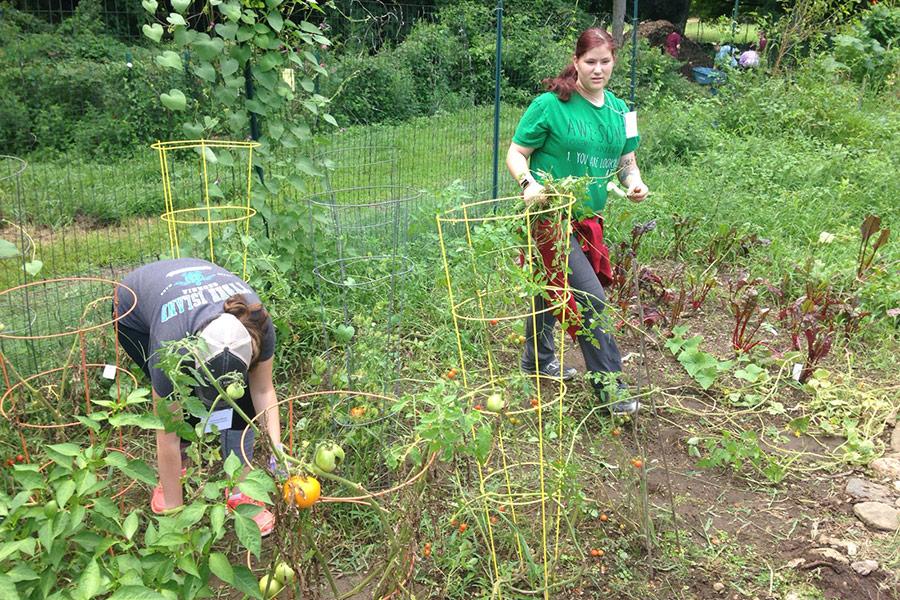 History, Mission & Vision
Committee History
1990s: The Environmental Concerns Committee (ECC) was formed as a subcommittee of the Peace and Justice Education Program. Its mandate to raise awareness with respect to the state of the environment.
2009: The Thomas Berry Forum for Ecological Dialogue established at Iona University. The forum is an open and inclusive platform for conferences, convocations, lectures, retreats, campus sustainability initiatives, and eco-pilgrimages that foster ecological education, exploration, and transformation.
2013: The Iona University Sustainability Education Working Group (ICSEWG), with membership from departments and areas across the University , convened at the Berry Forum to create a forum for discussion of ways to promote a more sustainable and environmentally friendly campus.
2014: ICSEWG became the Ad Hoc Committee for Environmental Sustainability (AHCES).
2015: President Nyre, Iona's eighth president, and several presidents of Catholic colleges and universities signed a formal commitment to support the efforts of Pope Francis as proclaimed in the encyclical on the environment: Laudato Si, "On Care for our Common Home."
2017: AHCES replaced by a standing committee, the Committee on Environmental Sustainability.
Mission
The Committee on Environmental Sustainability acts to address environmental challenges by facilitating connections among academic programs, research initiatives, administration, student organizations, facilities management, and community partners to enhance Iona's education of global ecological citizens. The Committee will help the University realize a key value of the Iona Mission: "Dedication to responsible stewardship of human, physical, financial, and environmental resources" (Adopted May 2, 2012) by cultivating a culture of care that embraces environmental consciousness, social justice, and inclusivity. The Committee recognizes that through research, education, advocacy, and institutional engagement, we will take up the vital roles proper to higher education in the formation of global ecological citizens, by fostering an unambiguous commitment to "the care of our common home" as Pope Francis calls for in Laudato Si. The Committee on Environmental Sustainability will act with vigilance to advocate for increasing sustainable development at Iona University, nationally, and globally.
Vision
In light of our current planetary predicament and our history as an institution founded in a faith tradition, we are committed to working towards a world characterized by social and environmental justice and solidarity. Therefore, the Committee seeks to:
Promote mindfulness of sustainability issues.
Understand and mitigate Iona's impact on our ecosystem from the local Hudson River Watershed and Long Island Sound Estuary to our planetary boundaries.
Examine Iona University's use of natural resources (i.e. energy, water, and food use) and ways we can lessen our ecological footprint.
Foster Iona's commitment to educate students to become global ecological citizens who are guided by the long tradition of Catholic Social Teaching on care of Earth and care of those made poor by unjust social structures.
Encourage campus and community awareness of the multi-disciplinary connections between ecological and social issues by encouraging solutions that are sustainable, equitable, accessible and inclusive of all populations.