Where are you going? the known path? or your own path?
At Iona, learning has no boundaries. From the campaign trail to Capitol Hill, from summer research projects to peer-reviewed publications, Iona students make the community their classroom. Find out how far you can go at Iona – and then surpass it.
Iona students have worked closely on a number of initiatives to actuate real-world change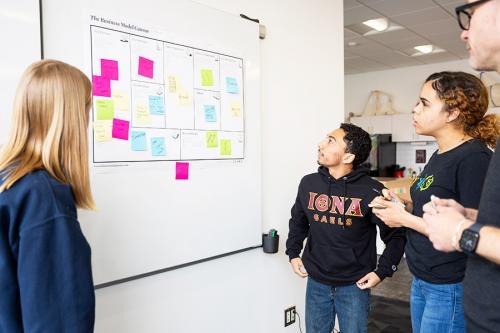 Students from the Hynes Institute partnered with the City of Mount Vernon to help identify innovative changes that the municipality could make to deliver economic activity.
---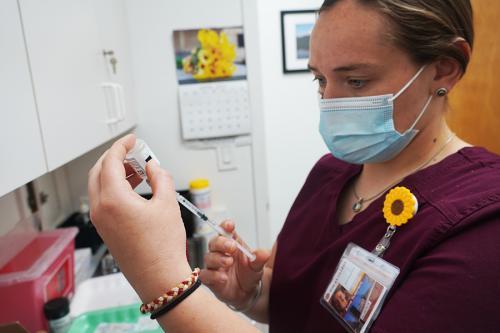 When the COVID-19 vaccine became available in 2021, nursing students helped administer it to over 550 individuals in the local area.
---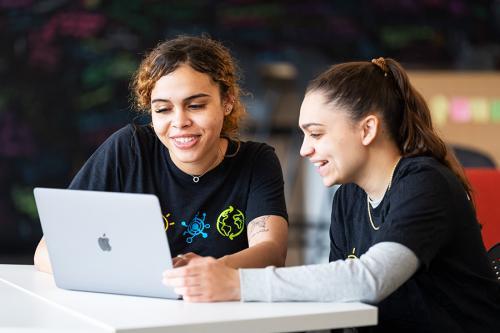 Eleven students enrolled in Iona's Social Entrepreneurship, Civic Engagement and Community Development class conducted market research for Impact100 Westchester and Nurish. Their strategic recommendations helped both organizations navigate the business challenges brought on by COVID-19.
---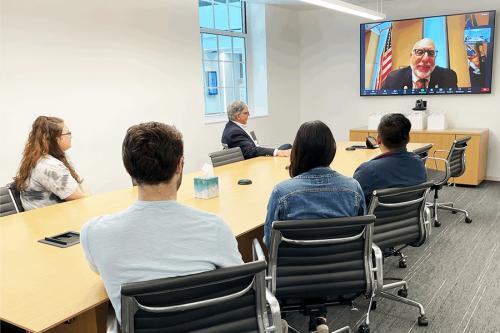 Accounting students partnered with N.Y. State Assemblyman and Iona alumna Michael Benedetto '69, '72MS to prepare 2021 income tax forms for 120 Bronx residents through the Iona University Taxpayer Assistance Program.
---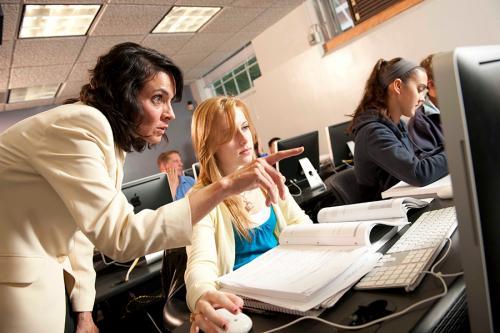 Political science professor Dr. Jeanne Zaino gave students behind-the-scenes access to the 2020 elections by bringing them to Iowa and New Hampshire.
---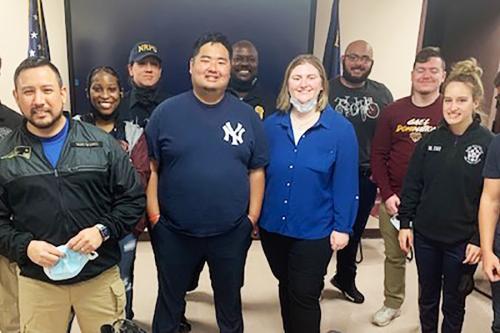 When internship opportunities became scarce in 2020, criminal justice majors learned directly from the New Rochelle Police Department by joining patrols and participating in community drills.
---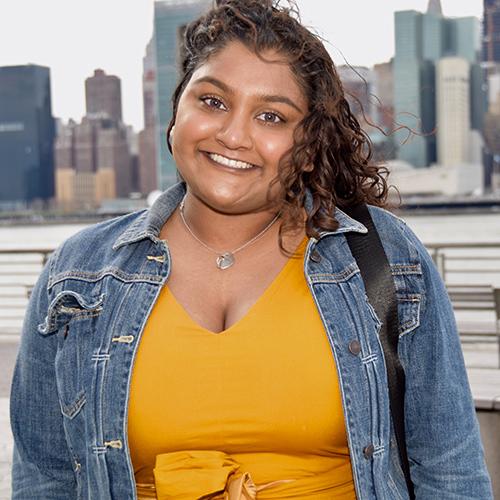 I strongly believe taking the internship course was the right step for me as I was able to communicate with local business owners, build out my network and grow my skill set. In fact, I use what I learned there everyday at my job!
Riana Khan '22 speaking on her internship at the Women's Enterprise Development Center.