Jerome Bagaporo '19MBA
The Right Preparation and Network Lead to Success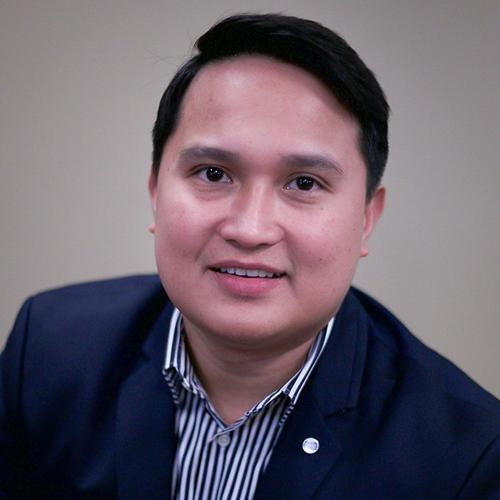 Whether on campus, on the job or out in the world, Gaels are known for helping other Gaels. For Jerome Bagaporo '19MBA, Iona not only prepared him for the business world of healthcare, but also gave him a sense of inclusion and community.
Jerome was recently promoted to Assistant Administrator for Clinical Services at United Hebrew of New Rochelle where he oversees the clinical operations and establishes and steers the strategic vision of the hospital.
Jerome works with Rita Mabli '74, '76MBA who is president and CEO of United Hebrew. "I always feel very privileged working with Rita. She has served the organization for more than 40 years, and her leadership is an inspiration to many of us. Rita always makes you feel valued, regardless of where you are in the organizational chart. For her, every single staff member plays an important role."
For Jerome, the work environment that Rita has created at United Hebrew pushes him to learn and do more in his career, and the fact that Rita has hired several Iona graduates adds to his sense of community. "Being surrounded by Gaels at United Hebrew makes the working environment more productive because we share the same values that we've learned from IONA: I – Inclusion, O – Opportunity, N – Nimbleness and A – Accountability."
Jerome earned his BS in Nursing from Emilio Aguinaldo College of Nursing in the Philippines before coming to the United States in 2007. "I got my nursing experience in long-term care at my first job, it gave me an overview of the health care structure and made me realize that long-term care is where I can provide a holistic approach to care, which is what nursing is all about," Jerome said. "When I was given the privilege to lead an entire nursing department, I realized that to be more effective, I would need to go back to school to earn a master's degree."
Jerome pursued his master's in business administration in Health Care Management at Iona where he learned the skills he now brings to his work every day.
"Nursing provided me with the clinical skills and knowledge for me to be able to provide care to patients. Iona provided me the leadership skills and business perspective that I use to lead and to think strategically."