Dr. Joseph E. Nyre Departing Iona College to become the 21st President of Seton Hall University
Joseph E. Nyre, Ph.D. will assume the presidency of Seton Hall University, effective August 1, 2019.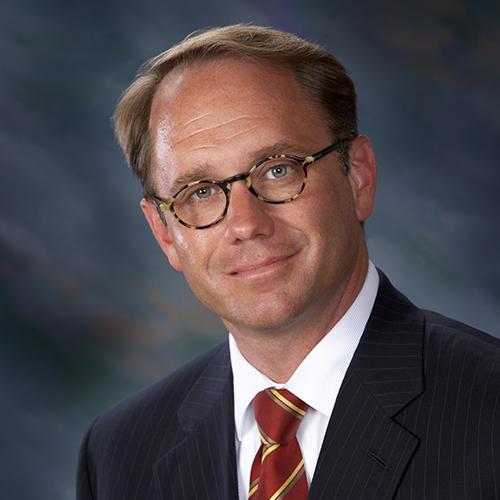 NEW ROCHELLE, N.Y. - Joseph E. Nyre, Ph.D., will assume the presidency of Seton Hall University, effective August 1, 2019, Iona College announced today. Dr. Nyre has served as the president of Iona College, a Roman Catholic institution in New Rochelle, N.Y., since 2011.
"It is a great honor and my distinct privilege to be selected to serve as Seton Hall's 21st president," Dr. Nyre said. "Iona College is a truly special place with a dedicated Board of Trustees, remarkable students and committed faculty and staff. I firmly believe Iona is well positioned to continue to transform the lives of the students it serves. I am proud of the work we have accomplished and look forward to the continued success of Iona."
During his eight years as president, the College experienced remarkable successes including: new academic programs; the creation of the Hynes Institute for Entrepreneurship & Innovation; a new core curriculum; funded new endowed professorships; and faculty distinction and innovation programs.
Additionally, Iona reduced its tuition dependency, substantially strengthened its fiscal health and expanded the footprint of the campus, culminating in two new residence halls and the recent groundbreaking for the LaPenta School of Business. Iona experienced record levels of fundraising, tripled the College's endowment and funded record levels of student scholarships in support of college affordability.
"Dr. Nyre has had a remarkable and profound impact on our College," said Iona College Board Chairman James P. Hynes '69, '01H. "We're grateful for his leadership and dedication during his successful tenure. He will be missed."
Students, faculty and staff have been quick to express their appreciation for President Nyre's leadership. Hannah McGowan, president of the Iona College student body shared, "Dr. Nyre is a student-centered, compassionate, inspirational president who has led by example. He's taught us all how to lead with integrity, character and presence."
A native of Beloit, Wis., Dr. Nyre is a first generation college graduate who attained three advanced degrees and completed pre and postdoctoral studies at the University of Missouri, University of Kansas, and Harvard Medical School. He is widely respected for his program of research, state and national policy work, and leadership.
Paul J. Sutera, Iona's Senior Vice President for Advancement & External Affairs, said: "President Nyre is widely recognized as a transformative figure who is quick to credit others for the work he leads, inspires, and accomplishes."
Dr. Nyre has practiced as a psychologist in academic, clinical and private practice settings while serving several prominent institutions, including Baylor University, the University of Illinois-Chicago College of Medicine and Harvard Medical School. Dr. Nyre has served on numerous boards, including the New York Commission on Independent Colleges and Universities, International University of Catalonia, and Lower Hudson Valley Consortium of Catholic Colleges and Universities.
"President Nyre strengthened and repositioned the College through what has been a very challenging time in higher education. We are grateful for his leadership," said Thomas Moretti, Ph.D., associate professor of English and chair of the Faculty Senate.
Iona College will be commencing a nationwide search for its ninth president.
ABOUT IONA
Founded in 1940, Iona College is a master's-granting private, Catholic, coeducational institution of learning in the tradition of the Edmund Rice Christian Brothers. Iona's 45-acre campus is just 20 miles north of Midtown Manhattan. With a total enrollment of nearly 4,000 students and an alumni base of over 45,000 around the world, Iona is a diverse community of learners and scholars dedicated to academic excellence and the values of justice, peace and service. Iona is highly accredited, offering undergraduate degrees in liberal arts, science, and business administration, as well as Master of Arts, Master of Science and Master of Business Administration degrees and numerous advanced certificate programs. Iona's LaPenta School of Business is accredited by AACSB International, a prestigious recognition awarded to just five percent of business schools worldwide. The Princeton Review recognized Iona's on-campus MBA program as a "Best Business School for 2020." Iona College also recently launched a new, fully online MBA program for even greater flexibility.