WICR (Iona College Radio)
WICR is an award-winning, student-run radio station at Iona College that encourages the expression of individuality through a positive outlet! The club provides students the opportunity to explore radio and build a portfolio through a platform where they can share opinions, thoughts and interests in a open-minded, respectful and fun way.
Radio shows are produced and hosted by students of all ages and majors and cover all forms from music to talk radio. So, if you have an idea and want to be heard, WICR wants to hear from you!
WICR is a streaming radio station, which broadcasts online, as well as on its YouTube channel.
The station has won several awards, including Best Streaming Only Radio Station (under 10,000 students) and Best Business Director from the Intercollegiate Broadcasting System in 2019. The station was also a finalist for Best Show Promo and Best Promotions Direction and was nominated for Best Collegiate Radio station in the country.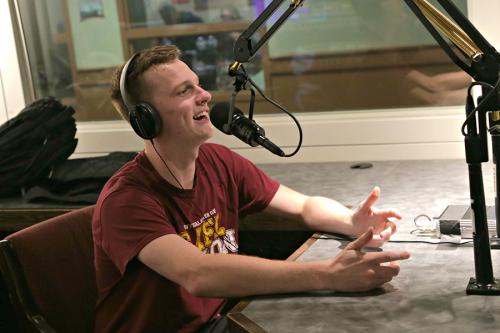 Take a Virtual Tour!
President
Austin Stellato - astellato2@gaels.iona.edu.