James Carey '23 Thrives During Internship at GAMCO Investors, Learns How to Pitch Stocks to Investment Firms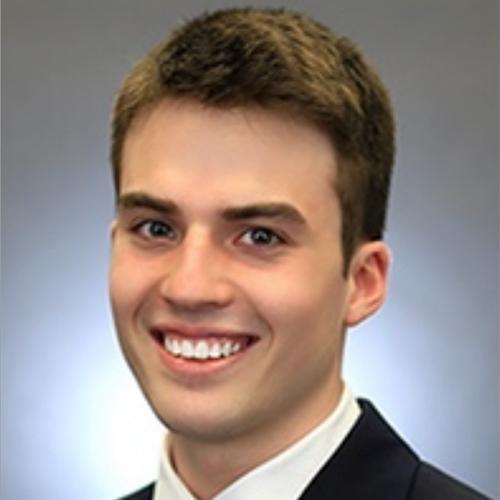 Name: James Carey '23
Hometown: Pelham, N.Y.
High School: Pelham Memorial High School
Activities: Men's Basketball, Finance Club, Beta Gamma Sigma International Business Honors Society
Major: Finance
Favorite Place on Campus: Hynes Athletics Center
Why did you decide to attend Iona?
Iona is a small, emerging school with a great sense of community. Our school does a great job of connecting alumni and other successful people to the students, which grants us working opportunities in the New York market that other schools can't offer. Finally, while developing relationships and building a network at Iona, I still get to play Division I basketball for a Hall-of-Fame coach. 
What influenced you selecting your LaPenta School of Business (LSB) major?
I started off as an economics major, which I thought was very theoretical. I wanted something more hands-on, which prompted me to switch to finance. I am very interested in the stock market and I believe there are a lot of opportunities to be successful in the financial services industry. 
Have you completed (or are currently completing) an internship? If so, what organization and location?
I interned for GAMCO Investors in Rye, N.Y.
What did/do you enjoy most about your internship?
I had a project that I worked on for the duration of my internship at GAMCO. The project was to pick a stock that I believed was undervalued, do in-depth research on it, forecast its earnings, create projected annual private market values for the company, and pitch it to the firm. This was a great way for me to get a taste of what working as a research analyst at an investment firm is like and I learned an incredible amount while doing it. 
In what ways has Iona prepared you for the job market?
Iona does an amazing job with networking. Without the network I have built through Iona, I would have never had the opportunity to intern at GAMCO. Many of the people I connected with through Iona recommend me for the internship and helped prepare me for it. Additionally, the courses I have taken at Iona have helped me familiarize a lot of the terminology that was required to successfully complete the internship. 
What do you feel is the most distinctive advantage gained from your Iona LSB experience?
The business curriculum has served as a catalyst for me to discover what career I want to pursue. The curriculum is unique because you can take such a diverse range of courses in terms of content, which helps you figure out what you are interested in. This is what guided me toward an internship in investing and asset management.
What LSB faculty or staff member has made a positive impact on your future? Why?
There are so many great staff members in the LaPenta School of Business, which makes it difficult for me to single one out. However, Dr. Kyaw was my professor for Principles of Finance and Corporate Finance. As a basketball player, I have to travel a lot for games, which forces me to miss a large number of classes. Dr. Kyaw was extremely accommodating and always took the extra time out of her day to make sure I never fell behind. Furthermore, through her teaching in these two classes, I was able to build a foundation of knowledge for finance and expand upon it. 
Describe your LSB Experience in six words or less: Challenging, informative, and fun.