What Careers Can You Pursue with a Master's in Criminal Justice Degree?
With a master's degree in criminal justice, there are a variety of professions across the legal, corrective services and protective services fields that are open to you. While many people associate a criminal justice degree with the role of a police officer, there are also many lesser-known criminal justice professions that lead to fulfilling roles serving the community. Obtaining a graduate education in criminal justice provides you with new knowledge and skill sets to advance your career in forward-thinking ways.
A master's degree in criminal justice can prepare you for doctoral study, leadership roles in law enforcement, and management-level positions in public administration, non-profit organizations or the private sector. By engaging with criminological research and elevating your understanding of the larger justice system, you are prepared to take your criminal justice career in a new direction.
Skills Necessary for Success in Criminal Justice
Transforming your career in criminal justice requires you to build your skills in a number of areas. One of the qualities that a criminal justice graduate program strives to develop is leadership. To effectively lead teams in a variety of industries, students explore innovative problem solving and examine existing procedures for new solutions. Building this aptitude for leadership prepares you for management roles at a federal or state agency, in a public safety department, in the private sector or at a nonprofit organization.
Many criminal justice careers greatly benefit from a deeper knowledge of technology as more investigations and research involve cybercrime or the use of police databases. A master's program that offers technology-related courses is important for the next generation of justice leadership.
In addition, effective communication and deep critical thinking are emphasized throughout graduate-level criminal justice courses. Building your written and oral communication skills will better prepare you to grapple with the legal and ethical issues that regularly emerge in criminal justice leadership roles. This growth will also benefit criminal justice professionals interested in expanding their aptitude for research in the criminological field. Understanding how to engage and compile sources benefits those working in law enforcement investigation or detective roles, academics exploring criminological research or those engaged with policymaking. Master's programs in criminal justice that have a thesis requirement provide an excellent opportunity to level up your research abilities and demonstrate a variety of skills to your future employers.
When considering a master's degree in criminal justice, consider what skills you want to build to take into the next stage of your career. Then you should seek out a program that offers you those opportunities through specialized courses or experiential learning opportunities.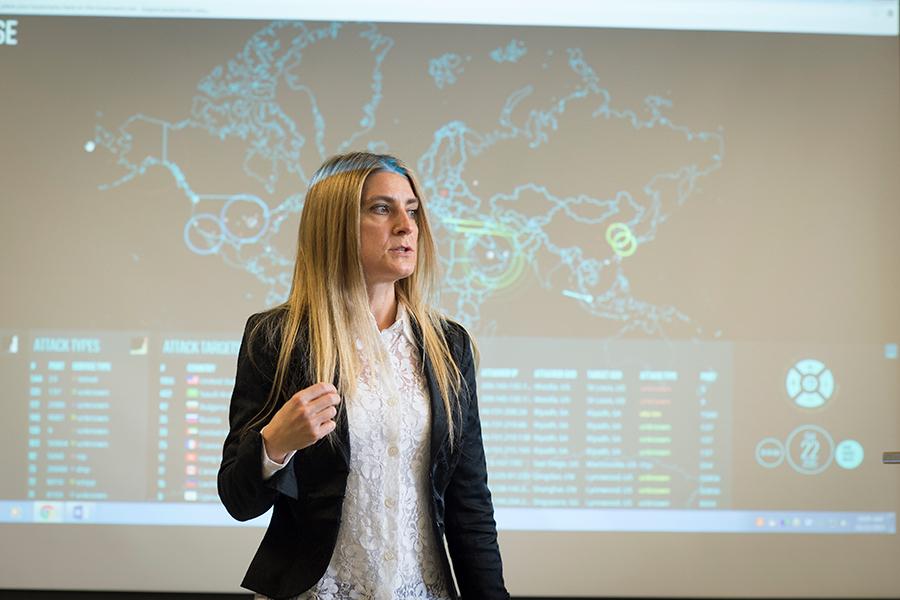 Why Pursue a Master's in Criminal Justice?
Graduate education in criminal justice expands your ability to serve your community in new ways. Your graduate-level coursework explores criminal behavior, crime data analysis and the justice system, expanding your knowledge of the field as a whole. With a criminal justice master's degree, you can begin your path in criminological research and pursue leadership roles in numerous types of organizations. Advancing your education provides you with the tools and training to advance your career as well as impact change in your community.
---
Master's Degree in Criminal Justice at Iona University
Earning your Master's degree in Criminal Justice at Iona University provides the education you need to accomplish your career goals. Our curriculum features elective courses in two different areas of specialization within the criminal justice field. Criminal justice graduate students can complete courses focusing on social deviance or the criminal justice system. Our program culminates in a graduate thesis project that allows students to engineer their own criminological research project. There is also the option to incorporate an Advanced Certificate in Cybercrime and Prevention into your master's degree in criminal justice.
Iona's Criminal Justice faculty possess a variety of professional backgrounds as former law enforcement and leading experts in criminal justice research. Our students benefit from their deep expertise and willingness to mentor students through the thesis process. Additionally, our faculty and our accomplished alumni network serve as valuable resources to our students as they begin their careers in criminal justice.
Iona Criminal Justice alumni have pursued careers at a variety of federal, state and local agencies including:
Department of Homeland Security, including the United States Secret Service 
Department of Justice, including the Federal Bureau of Investigation (FBI) and the U.S. Marshals Service
Pretrial Services in the U.S. Court system 
United States Probation Office 
City of New York Police Department (NYPD) 
New York County's District Attorney Office 
Juvenile Corrections and Rehabilitation Centers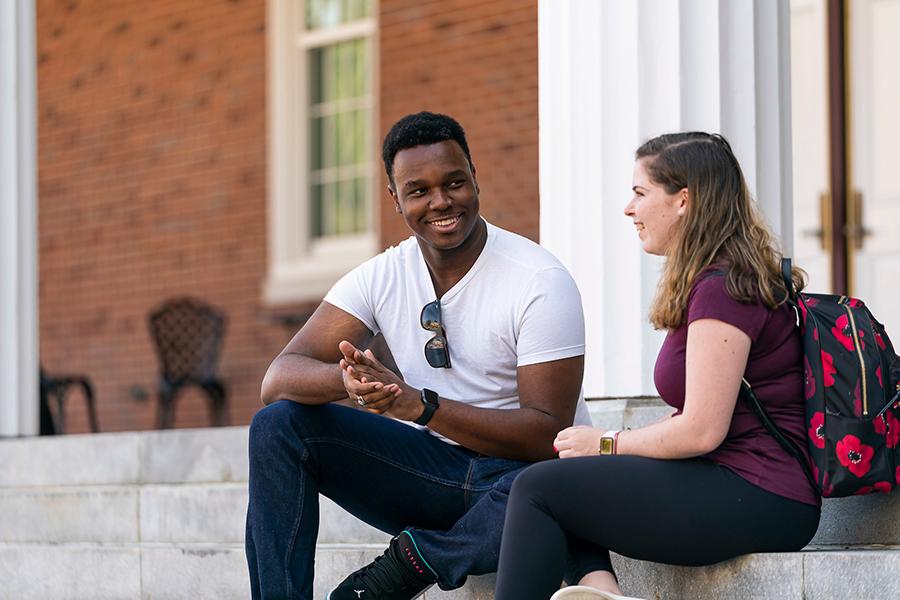 Achieve Your Ambitions in Criminal Justice at Iona
With a Master's degree in Criminal Justice from Iona University, you can advance your career while serving your community. Our graduate students build their expertise in criminological research and in various topics related to the criminal justice system. 
---
Find out What an Iona Education can do for you
Visit Campus
Our scenic campuses, located just 20 miles from midtown Manhattan, truly do offer the "best of both worlds." Let us show you around, answer your questions and give you a feel of our tight-knit community.
Apply Today
If you're considering applying to Iona, you're not alone! Since 2019, our new-student enrollment is up nearly 30%. Additionally, 99% of our first-year students receive institutional scholarships or grant aid.
Request More Information
Learn more about Iona University today!