Cybercrime and Prevention (Advanced Certificate)
Why Cybercrime Prevention?
With the frequency of hacking and cybersecurity threats growing, specialists in the field of cybersecurity are in high demand. A Cybercrime and Prevention certificate advances your career in cybersecurity or prepares you to join this fast-paced field.
Why Study Cybercrime and Prevention at Iona?
Iona University's 12-credit online Advanced Certificate in Cybercrime and Prevention allows you flexibility and convenience. Take online cybersecurity courses from home to build your resume and add to your credentials.
Credits taken for the Cybercrime and Prevention certificate can be applied to our full master's degree in Criminal Justice.
You will be taught by outstanding Iona faculty members who are actively engaged and sought-after experts in the cybercrime field. You will benefit from their first-hand criminal justice research and network of industry professionals who can help you in your cybersecurity career path.
What You'll Learn
During the Advanced Certificate in Cybercrime and Prevention, delve into the world of cybercrime prevention and how it relates to industries like business, finance and banking. In your online cybersecurity courses, you research cybercrime and security monitoring from both private and governmental perspectives. Offering hands-on experience, you learn how to detect and prevent cyber-espionage and how to conduct the related criminal investigations.
Unique Elements of Program Format
---
Certificate Program Highlights
Valuable Networking
You will join our network of more than 50,000 alumni who are eager to help fellow Gaels with mentorship and networking opportunities. Graduates from our criminal justice program work in a wide variety of law enforcement fields and can provide coveted connections related to a cybersecurity career path!
Faculty Experts
Your online cybersecurity courses in the Cybercrime and Prevention certificate are taught by Iona's criminal justice faculty who are experienced professionals on a variety of criminal justice topics. Agencies such as the NYPD seek the expertise of our faculty, and many have appeared on the news as expert sources.
Scholarship Opportunity
As our motto says, Iona Gaels are proud to "fight the good fight." We offer a 30% tuition discount to eligible First Responders who enroll in the online Cybercrime and Prevention certificate.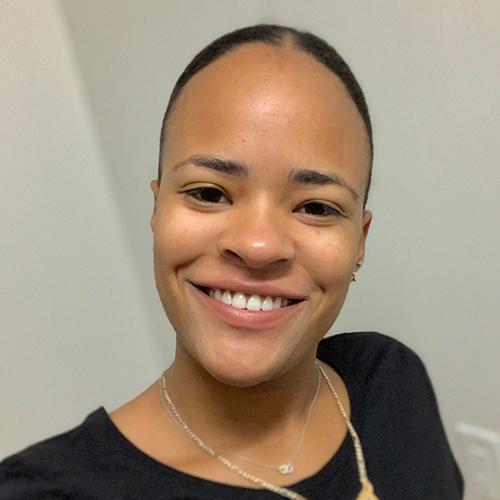 It is one thing to read from a textbook, but it is another thing to feel the emotion and the energetic passion from the faculty. They are truly impactful and bring about so much information, life experience, and tips on our future careers.
Genesis Mojica '20
Careers & Outcomes
With the frequency of hacking and cybercrime growing, specialists in the field of cybercrime and prevention are in high demand. Our online certificate in Cybercrime and Prevention prepares graduates to meet that pressing demand.
According to the Bureau of Labor Statistics, the need for Information Security Analysts, a common cybersecurity career, is expected to grow 35% over the next decade.
Job Titles
Counterintelligence Agent
Criminal Investigator
Fraud Risk Management Director
Cyber Intelligence Analyst
Infrastructure Security Analyst
Learn More about Iona's Online Cybercrime and Prevention Certificate
Iona's online Advanced Certificate in Cybercrime and Prevention program connects you to an in-demand career at the intersection of cybersecurity and criminal justice. With our online cybersecurity courses, prepare for a fulfilling career safeguarding an organization's important assets.
Learn more about the Cybercrime and Prevention Certificate by requesting information.
---
Find out What an Iona Education can do for you
Visit Campus
Our scenic campuses, located just 20 miles from midtown Manhattan, truly do offer the "best of both worlds." Let us show you around, answer your questions and give you a feel of our tight-knit community.
Apply Today
If you're considering applying to Iona, you're not alone! Since 2019, our new-student enrollment is up nearly 30%. Additionally, 99% of our first-year students receive institutional scholarships or grant aid.
Request More Information
Learn more about Iona University today!