Drug and Alcohol Abuse (Minor)
Why Study Drug and Alcohol Abuse?
Drug and alcohol abuse are all too common among youth and adults in today's society. If you are passionate about helping people and want to play an important role in assisting them to turn their lives around, then a dynamic career as a drug and alcohol counselor may be for you.
Why Study Drug and Alcohol Abuse at Iona?
Our minor program fulfills New York State's educational requirement for the Credentialed Alcoholism and Substance Abuse Counselor (CASAC) qualification. With this minor, you will be qualified to begin the work experience required for credentialing as a CASAC.
What You'll Learn
You will explore all facets of drug and alcohol abuse from assessment and referral, through treatment and counseling. You will gain a foundation in the psychology of addiction and how habits are formed. Our program will guide you in how to counsel not only the individual but the family as well.
---
Program Highlights
Experience Hours
Your bachelor's degree in an approved human services field (including psychology, criminal justice, sociology, anthropology, education and more) counts for 2,000 hours of the 6,000 hours of experience needed to be credentialed as a alcoholism and substance abuse counselor! Those 6,000 hours must be supervised, full-time equivalent experience in an approved work setting as a provider or supervisor of direct patient services.
Practicing Faculty
Our faculty members are engaged in current practice in the field and bring rich examples to enliven the classroom experience. All faculty members are Ph.D.-level psychologists, licensed clinical social workers, licensed mental health counselors, or certified CASAC counselors!
Open to Any Major
This minor can be completed within any bachelor's degree program at Iona. Completion of the seven courses required can be done in three or four semesters. The minor can be a great complement if you are planning to study psychology, social work or criminal justice!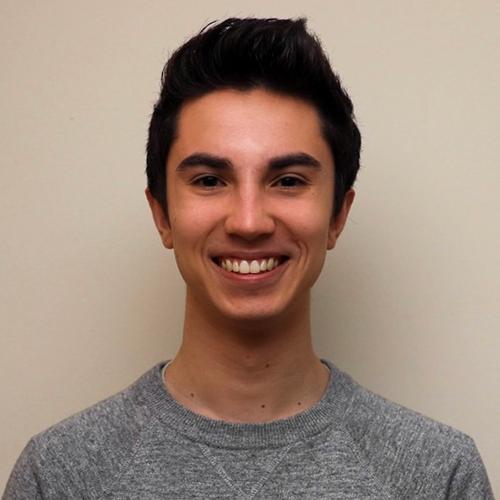 Conducting research with my mentor was definitely a unique experience that helped prepare me for my current job.
Nathan Lowry '20
Read More About Nathan
Careers & Outcomes
Center your career around helping others cope with substance abuse to make a positive impact. This in-demand specialization will open you to career paths in a wide variety of settings.from hospitals and mental health centers, to community health centers, correctional facilities and more.
Graduates can go on to successful careers as:
Addiction Counselor
Family Therapist
Mental Health Counselor
Psychiatrist
Psychologist
Social Worker