Why Social Work?
Social workers are dedicated to enhancing the well-being of people and the pursuit of a more just and equal world. A Bachelor of Science in Social Work from Iona University establishes you as a member of the social work profession and connects you to a wide range of practice fields.
In hospitals, police departments, mental health clinics, schools, military facilities, government and corporations, social workers apply their unique person-in-environment knowledge with professional skills to help people solve problems and improve their lives. If helping others is your passion, a social work major may be perfect for you.
Why Study Social Work at Iona?
Iona University's Social Work program was recently ranked #2 by Social Work Degree Guide as a high-value accredited bachelor's degree in U.S. metropolitan areas. The need for social workers is increasing, and because our program is well-regarded in greater New York metropolitan area, you will have an advantage with employers and graduate schools.
Throughout your Bachelor's degree in Social Work, you benefit from small class sizes and personal attention from our highly qualified and caring faculty who want the best for you and expect the best from you. You join a genuine learning community where you prepare for a professional career in social work with the support of your peers and faculty.
Majoring in social work provides opportunities for collaboration with faculty and peers in other Iona professonial degree programs–including Communication Science Disorders, Education, Marriage & Family Therapy, Nursing, Occupational Therapy, and School Psychology –to give you a holistic approach to helping others, and to prepare you for Interprofessional Collaborative Practice.
NewYork-Presbyterian Iona School of Health Sciences
As part of the NewYork-Presbyterian Iona School of Health Sciences, social work students will develop the skills and experience needed for their careers as professional social workers.
Students may have opportunities for field placements/internships at NewYork-Presbyterian, ranked one of the top hospitals in the nation by U.S. News & World Report 2022-23. Iona students may also be considered for full-time positions within the NewYork-Presbyterian network upon graduation.
Align your social work major with your career goals at the NewYork-Presbyterian Iona School of Health Sciences and earn a degree of tremendous value for your future.
What You'll Learn
Firmly rooted in a liberal arts education, the Bachelor's in Social Work program delves into the knowledge, skills and values of social work. You will be rigorously trained as a competent generalist social work practitioner and well-prepared to pursue graduate studies.
At the center of your education are two field practicums that provide 500 hours of hands-on experience as part of your required coursework. Fieldwork education will allow you to explore your future career and engage in specific areas of social services. Students have completed fieldwork at:
Foster care/adoption agencies
Substance abuse treatment and prevention programs
Schools/Special Education programs
Community centers
Residential services (youth, people with disabilities)
Interpersonal violence/trauma programs
Senior programs
Graduating with a social work major prepares graduates to be eligible for Advanced Standing at any accredited Master of Social Work program. Advanced Standing allows students with a Bachelor's degree in Social Work to complete their Master's degree in Social Work in one year instead of two.
---
Social Work Program Highlights
Iona University Alumni
You'll join our community of more than 50,000 Iona University alumni who are eager and willing to give you a leg up in your professional social work career and assist with field work or job placements.
Research Opportunities
The Center for Social Research brings Iona University and the community together to work on local issues of concern. As a social work major, you have opportunities to conduct hands-on research and evaluations for local community programs and services. 
Publish & Present
Expand your community by sharing research with colleagues in the Iona University Journal of Allied Health: Perspectives of Social Justice. In this student-run, online journal, you collaborate with faculty and peers from Marriage and Family Therapy, Occupational Therapy, Psychology, Social Work and Speech-Language Pathology to explore best practices and recommendations.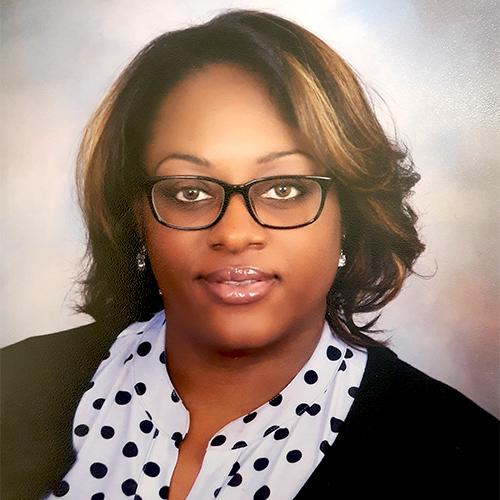 I knew that Iona had an exceptional Social Work program. For example, the Midnight Run project allowed me to serve my community and provide resources that fulfilled some essential needs for people.
Wanda McDonald '20
Read More About Wanda
Careers & Outcomes
Take your desire to help and understand others with a Bachelor's degree in Social Work. By majoring in social work, you are prepared for a variety of social work careers–from working in a school or hospital to being a private practice therapist or caseworker at an agency.
Job Titles
Advocate
Behavioral Health Worker
Caseworker
Child Welfare Specialist
Clinical Sociologist
Care Coordinator
Community Outreach Manager
Family Therapy Interventionist
Group Facilitator
Our Graduates Have Worked At:
Department of Community Mental Health





Student Assistance Services

Learn More about Iona's Bachelor's in Social Work!
Iona University's Bachelor of Science in Social Work offers students the foundational knowledge needed for a graduate degree in social work and future professional licensure. Alternatively, employment opportunities for entry-level (i.e., those who hold a bachelor's degree in social work) has historically been quite strong.
Request information to learn more, or begin your undergraduate application.
Find Out what an Iona Education Can Do For You
Visit Campus
Our scenic campuses, located just 20 miles from midtown Manhattan, truly do offer the "best of both worlds." Let us show you around, answer your questions and give you a feel of our tight-knit community.
Apply Today
If you're considering applying to Iona, you're not alone! Since 2019, our new-student enrollment is up nearly 30%. Additionally, 99% of our first-year students receive institutional scholarships or grant aid.
Request More Information
Learn more about Iona University today!