English and Adolescent Education (BA/MST)
Want to Be a High School English Teacher?
Share your love of language and literature with the next generation.
Even in our technology-driven society, the skills learned in English classes—the ability to analyze and synthesize information and to communicate clearly—are critical to success.
With this dual degree, you'll be teaching in just five years, enjoying your success and helping students find theirs!
Why Study English and Adolescent Education at Iona?
In just five years — instead of the six it would typically take — you'll earn a BA in English, a MST in Adolescent Education, as well as your New York State Initial teaching certification.
You will discover connections between literature and your own world and will learn how to guide students to make their own exciting discoveries.
You will learn from dedicated faculty who have first-hand experience as teachers, principals, and school superintendents. They will become your mentors, field placement supervisors, career advisers and advocates as they help you move successfully from our campus to a classroom of your own.
You'll join our dynamic community of teacher-scholars who believe in the power of great literature to speak to students!
What You'll Learn
You'll master the area of English and the world through coursework that blends history, art, philosophy, religion, science and other subjects. In the MST portion of the program, you will gain an understanding of how students learn, and know-how to engage with and impact with students in grades 7-12.
You will learn to be a creative, independent, ethical, and flexible thinker – all skills needed to excel at teaching! You will also learn the practical skills of setting up and managing a classroom, developing and presenting effective lesson plans.
---
Undergraduate & Graduate Education Programs
Program Highlights
Earn Teaching Certification
During your MST coursework in the final year of the program, you'll gain real experience through a student teaching placement. You'll also earn your New York State Initial teaching certification so you're ready to lead your own classroom immediately.
NYC: Your Other Classroom
With NYC just 20 minutes from campus, you'll have access to many cultural treasures from museums to Broadway plays and everything in-between – all things that you can plan on sharing with your students!
Fieldwork Opportunities
Our faculty and base of 50,000+ successful alumni have developed strong partnerships with area schools, which allows us to place you in a variety of field placement and student-teaching experiences!
Careers & Outcomes
Our BS/MST degree is designed to launch you right into a career in secondary education. Combining your enhanced writing, editing and critical-thinking skills with teaching means you will leave ready to impact young minds!
Our Education graduates have found placements with:
New York City Department of Education
New Rochelle Public Schools
White Plains Public Schools
Jericho School District
Mamaroneck High School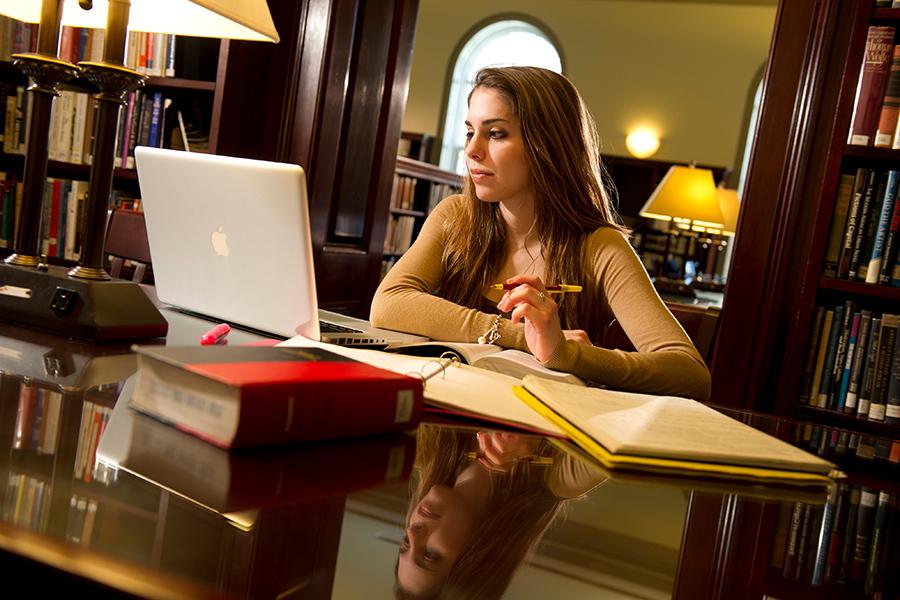 Find Out what an Iona Education Can Do For You
Visit Campus
Our scenic campuses, located just 20 miles from midtown Manhattan, truly do offer the "best of both worlds." Let us show you around, answer your questions and give you a feel of our tight-knit community.
Apply Today
If you're considering applying to Iona, you're not alone! Since 2019, our new-student enrollment is up nearly 30%. Additionally, 99% of our first-year students receive institutional scholarships or grant aid.
Request More Information
Learn more about Iona University today!