Why Education?
A Bachelor's degree in Education opens the door to opportunities to shape the next generation and positively impact the lives of many young learners.
Why Study Education at Iona?
At Iona University, our Education major provides a supportive environment to grow your skills for New York teacher certification and develop your joy of lifelong learning, so you can pass that joy on to students.
For your Bachelor's in Education degree, you will focus your studies on a specific age group or subject area to teach. Depending on the concentration you select, you earn a Bachelor of Science (BS) or a Bachelor of Arts (BA) in Education.
Childhood Education: Specialize in educating young minds in grades 1-6.
Childhood/Early Childhood Education: A dual certification that prepares you to work with diverse student populations from birth-grade 6.
Adolescent Education: Target your career to educating grades 7-12 in a specific subject area, choosing from Biology, English, Mathematics, Social Studies or Spanish.
Additionally, Iona Education majors have the option to combine their Bachelor's degree with a Master of Science in Teaching, benefiting them in their future New York State Teacher Certification process.
The Iona University Education Department emphasizes the importance of experiential learning with fieldwork within your first two years, before you begin the final student teaching placement. Our comprehensive approach equips you to become an effective teacher; having experiences in a variety of classroom settings broadens your understanding of lesson planning and classroom management.
Majors in our Childhood Education and Childhood/Early Childhood Education programs also benefit from participation in Interprofessional Education (IPE), where Education students have the opportunity to learn about, from, and with students from across the disciplines at Iona that serve children and families (e.g., Speech Language Pathology, Occupational Therapy, Social Work, etc.) so that they may work more effectively on interprofessional teams after graduation. Paid IPE Field Opportunities are also available so students may deepen their understanding of interprofessional work by trying it out in practice.
What You'll Learn
While earning your Bachelor's degree in Education, you develop the skills and experience to teach children and young adults in diverse settings. Through your concentration, you can build expertise in a particular age group—Early Childhood, Childhood or Adolescent. In addition, the student teaching portion of the Education major solidifies the practical skills of managing a classroom, as well as developing and presenting effective lesson plans.
Your supportive Iona faculty generously share their first-hand expertise as teachers, principals and school superintendents, offering a broad view of the education field. As you move successfully from Iona's campus to a classroom of your own, they become your mentors, field placement supervisors, career advisers and advocates.
Explore Program Details & Courses
Unique Elements of Program
Three areas of concentration: Childhood Education; Childhood/Early Childhood Education; Adolescent Education
---
Undergraduate Education Program Highlights
New York Teacher Certification
Our New York State Approved Teacher Preparation Program prepares you to apply for initial N.Y. Teacher Certification upon completion of your Bachelor's in Education degree.
Fieldwork Opportunities
Beginning sophomore year, Iona Education majors spend time observing and participating in classrooms of local schools. This allows you to complete two intensive fieldwork experiences prior to student teaching. Iona's faculty and alumni have developed strong partnerships with area schools, allowing us to place you in a variety of practicum experiences.
Interprofessional Education (IPE)
Through Iona's Interprofessional Education (IPE) program, you'll gain the experience that will enable you to work confidently with cross-disciplinary teams to achieve better outcomes for children.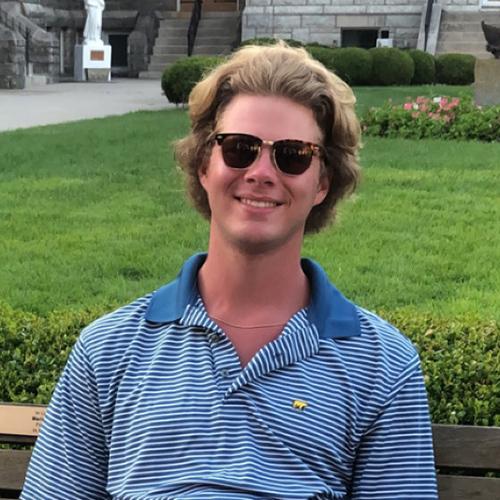 I've gained so much teaching experience while still in college. Although this year was crazy with hybrid and at-home learning, I was able to develop a real connection with each student and provide a stress-free environment that enables learning.
Robert Spino '21
Read More About Robert
Careers & Outcomes
With your Bachelor's in Education, you are equipped with the tools to spread knowledge to young people and apply for Teacher Certification in New York. Society will always need people excited to become teachers, ready to prepare future leaders and thinkers with the fundamentals they need to succeed.
Graduates with an education degree have advanced their careers as a:
Teacher
Education Coordinator
Guidance Counselor
Child Life Specialist
Principal
Superintendent
Our Graduates Have Worked At:








Learn more about Iona's Education major!
Find Out what an Iona Education Can Do For You
Visit Campus
Our scenic campuses, located just 20 miles from midtown Manhattan, truly do offer the "best of both worlds." Let us show you around, answer your questions and give you a feel of our tight-knit community.
Apply Today
If you're considering applying to Iona, you're not alone! Since 2019, our new-student enrollment is up nearly 30%. Additionally, 99% of our first-year students receive institutional scholarships or grant aid.
Request More Information
Learn more about Iona University today!