Why Earn a Master's Degree Focused on I-O Psychology?
A master's degree in industrial-organizational psychology (I-O) prepares you for a transformative career as a scientist-practitioner solving organizational problems and helping businesses navigate workplace behavior challenges. Courses in an I-O psychology program include areas such as personnel psychology, survey research methods, training and development, work motivation, employee engagement and conflict resolution.  
With an emphasis on social science research methods, pursuing a specialized I-O psychology degree allows you to grow your skills as a researcher while also honing valuable transferable skills to other areas of psychology and business professions.
What Does a Master's Level Industrial-Organizational Practitioner Do?
Industrial-organizational (I-O) psychology practitioners apply the rigor and methods of psychology to issues of critical relevance to business, including coaching, assessment, selection, training, organizational development, performance appraisal and work-life balance. Well-versed in data collection and statistical analysis, I-O professionals provide actionable insights and propose future-minded solutions to improve workers' lives for the better. I-O psychology career paths can be pursued at large corporations, government agencies and consulting firms.
Industrial-organizational Psychology Career Paths
A master's degree centered in industrial organizational psychology prepares you for various career paths in this unique academic specialty. Whichever career path you pursue in I-O psychology, you have exciting opportunities to explore human behavior in workplace settings. I-O practitioners work in various domains including worker productivity, workplace diversity, talent acquisition, training and development and organizational consulting.
According to the Society for Industrial and Organizational Psychology, career paths in industrial organizational psychology exist in a variety of organizations, typically larger corporations or government agencies. At a business or government agency, I-O professionals often work in Human Resources or in a Research department. Working in industry allows I-O psychology professionals to pursue applied research and initiatives that would benefit that organization's workforce or consumers.
By working in an industry role, you often have the opportunity to advance your I-O psychology career on a team made up of other I-O professionals, with the possibility of serving your organizations in a management role. Professionals interested in a more independent path can also become I-O consultants. Consultants can work as part of a consulting firm or be freelance contributors that oversee specific projects or deliver research services and reports to their clients.
Industrial Organizational Psychology Specialization at Iona University 
Iona University offers an Industrial Organizational specialization as part of the Master of Arts in Psychology degree program. Our I-O coursework features tailored career-focused classes for students interested in this domain  of  psychology centered on business.
Since data-based decision making is an important aspect of a successful career in I-O psychology,    our curriculum offers  our I-O students many ways to develop research and statistical skills. Our faculty routinely work collaboratively on research projects with students. Many students who conduct research with faculty have the opportunity to present their work at professional conferences. Some students have also published their research with their faculty collaborators.
In addition, students gain applied skills through their internship experience. Internships typically are chosen to match student interest and geographical preference. Internship sites are carefully selected by Iona faculty to make sure each student is offered an excellent experience in an applied setting.
Our program offers an academically rigorous and challenging experience that matches SIOP's (Society for Industrial Organizational Psychology) recommended training for master's level I-O psychology programs. I-O faculty are experts in their field combining strong academic credentials with real-world, applied experience. Our proximity to NYC provides opportunities for attending conferences and presentations in the field. In addition, our small class sizes and caring professors provide our students with the personalized mentorship needed to succeed in an I-O psychology career.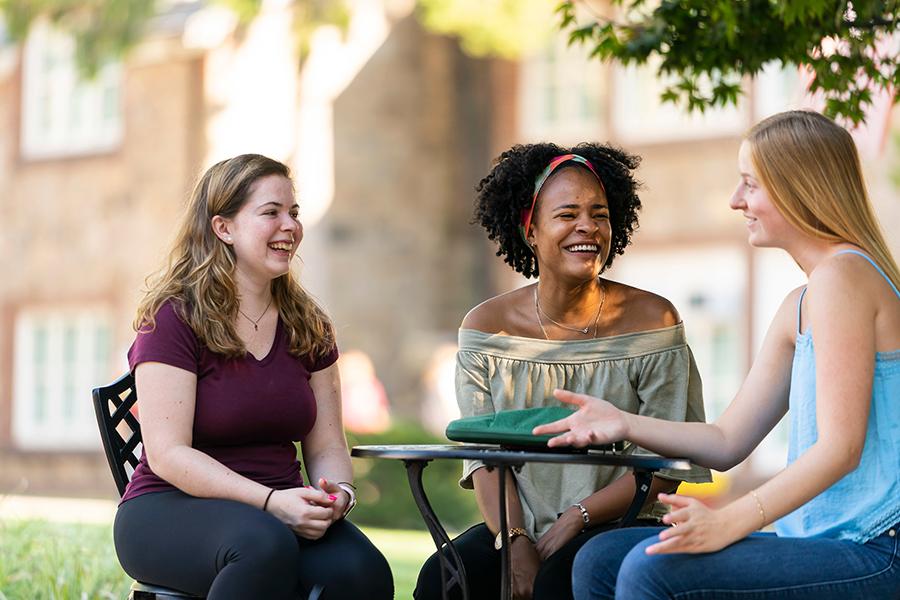 Explore I-O Psychology at Iona University 
Industrial-Organizational (I-O) psychology is the scientific study of the workplace. The knowledge base and scientific methods of psychology are applied to issues of critical relevance to business, including talent management, coaching, assessment, selection, training, organizational development, motivation, leadership, and performance. 
At Iona University, the Industrial Organizational specialization within our Master's in Psychology program prepares students who have a passion for using their understanding of human behavior to improve people's lives for exciting careers in a wide range of businesses and organizations.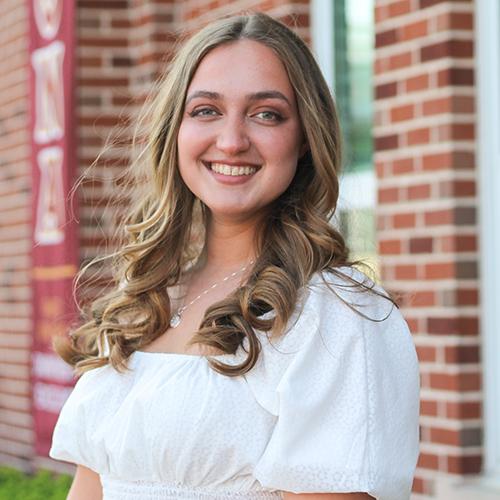 Getting to work with such amazing faculty was the best experience I could have asked for. My mentors at Iona are the reason I was able to get into a Ph.D. program and I'm so thankful to have their support.
Laura Bauer '23MA, Industrial Organizational Psychology
Read more about Laura's Iona Experience
---
Find out What an Iona Education can do for you
Apply Today
If you're considering applying to Iona, you're not alone! During the past two years, our new-student enrollment is up nearly 30%. Additionally, graduate students automatically qualify for consideration of merit scholarships during their graduate program.
Visit Campus
Our scenic campuses, located just 20 miles from midtown Manhattan, truly do offer the "best of both worlds." Let us show you around, answer your questions and give you a feel of our tight-knit community.
Request More Information
Learn more about Iona University today!