Master's in Psychology (MA) Degree: Industrial-Organizational Specialization
Why A Graduate Degree in Psychology with an Industrial-Organizational Specialization?
The Industrial-Organizational specialization is perfect for students who would like to apply concepts and techniques from psychology within a business environment. I-O practitioners develop ways for helping businesses solve problems and operate in domains such as talent management, conflict resolution, diversity and inclusion, work-life balance and more.
Why Pursue an Industrial-Organizational Specialization at Iona?
A Scientist-Practitioner Model
Iona's master's program in Industrial-Organizational (I-O) psychology follows a scientist-practitioner model. Students receive training in I-O content-based areas, research methods, and data analytics, and have the opportunity to apply their professional knowledge and skills during an internship.
Develop a Strong Foundation While Gaining Valuable Experience
Many of our courses provide an excellent foundation in the field covering important topics such as work motivation, training and development, organizational behavior management, and employee engagement, to name a few. During the internship, students apply and further develop the knowledge and skills learned through their courses to engage in I-O best practices with actual clients on site.
Learn From and Receive Guidance from Active Professionals
I-O program faculty are experts in the field, combining distinguished academic credentials with practical research and real-world experience. Faculty provide individualized attention and guidance so that students can succeed not only academically but professionally as well. 
---
Careers & Outcomes
Our Industrial-Organizational specialization of the master's program paves the way to careers in both the commercial and non-profit sectors, including human resources, employee recruitment and hiring, training and performance appraisal and organizational assessment.
Our I-O Psychology Graduates Have Landed Roles As:
Talent Acquisition Manager
Human Resources Manager
Associate Human Resources Analyst
Client Engagement Specialist
Benefits Coordinator
Training & Development Specialist
Recruitment Coordinator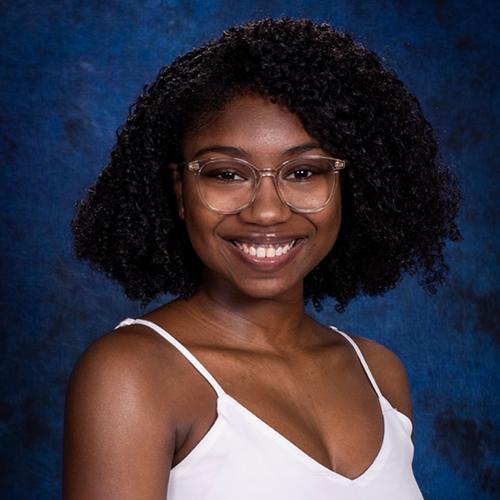 I have had more opportunities and recognition at Iona than my entire four years as an undergraduate at a different college. It has made me a better student and I have formed amazing relationships with other students in the program.
-Destiney Clark '24MA, Industrial Organizational Psychology
Read more about Destiney's Experience
Gain Hirable Skills Through the Industrial-Organizational specialization
Become a leader in institutional settings while increasing employee satisfaction and performance. Hear from students on how Iona professors give one-on-one support and guidance to ensure success.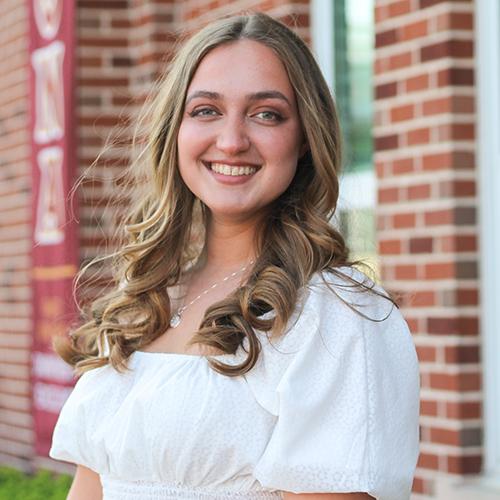 Getting to work with such amazing faculty was the best experience I could have asked for. My mentors at Iona are the reason I was able to get into a Ph.D. program and I'm so thankful to have their support.
Laura Bauer '23MA, Industrial Organizational Psychology
Read more about Laura's Iona Experience
Industrial-Organizational Specialization Program Highlights
I-O Psychology Internships
Apply the knowledge and skills you learn through your courses to engage in I-O best practices in real-world scenarios. Internship training focuses on areas such as employee recruitment, employee selection, leadership assessment, training design and development, job analysis, performance appraisal, and organizational assessment.
Our I-O graduate students have interned with various organizations including:
Viacom
Madison Square Garden
Westchester County Government
American Civil Liberties Union
Regeneron
White Plains Hospital
City of Yonkers
City of New Rochelle
Iona's location in New Rochelle, New York gives our I-O psychology students access to the countless professional opportunities available in the greater New York City area.
Organizational Behavior Management (OBM) and Research Opportunities
Through our Organizational Behavior Management (OBM) course you will be exposed to applied behavior analysis (ABA) as it is implemented in organizational settings. This course will further strengthen and broaden your skills as an OBM practitioner and sets the Iona program apart as very few I-O psychology graduate programs offer an OBM course.
Additionally, this program offers opportunities for advanced research as part of your master's degree. Working alongside expert faculty, you can develop research designs and survey methodologies, conduct statistical analyses and use state-of-the-art technology.
Many students have the opportunity to present work at professional conferences, providing excellent preparation for a research career and/or the pursuit of a doctoral degree!
Society for Industrial and Organizational Psychology (SIOP)
Our program provides an academic experience that matches the Society for Industrial Organizational Psychology's recommended training for master's level programs. SIOP is the premier professional association for the science and practice of I-O psychology - a dynamic and growing field that addresses workplace issues at the individual and organizational level.
Find out What an Education from Iona can do for you
Visit Campus
Our scenic campuses, located just 20 miles from midtown Manhattan, truly do offer the "best of both worlds." Let us show you around, answer your questions and give you a feel of our tight-knit community.
Apply Today
If you're considering applying to Iona, you're not alone! During the past two years, our new-student enrollment is up nearly 30%. Additionally, graduate students automatically qualify for consideration of merit scholarships during their graduate program.
Request More Information
Learn more about Iona University today!