Why Writing?
In our content rich world, writers are in demand now more than ever. With strong writing and storytelling skills, you will be able to communicate creatively and effectively and will have an edge over the competition in virtually any field.
Why Study Writing at Iona?
You will have the opportunity to explore various forms of writing to allow yourself the possibility of discovering a talent you didn't know you had. Our program will give you broad knowledge in
poetry, fiction, writing for the screen, digital writing, script writing, journalism and more.
You will receive individual attention and encouragement from faculty who will support you in the classroom and with your career goals.
What You'll Learn
You will develop a unique voice, which will set you apart from other writers.
You will learn to use writing to present your ideas clearly and persuasively, and you will gain confidence in your ability to express yourself. You will develop the critical, creative and communication skills that will make you stand out in your academic and professional life.
---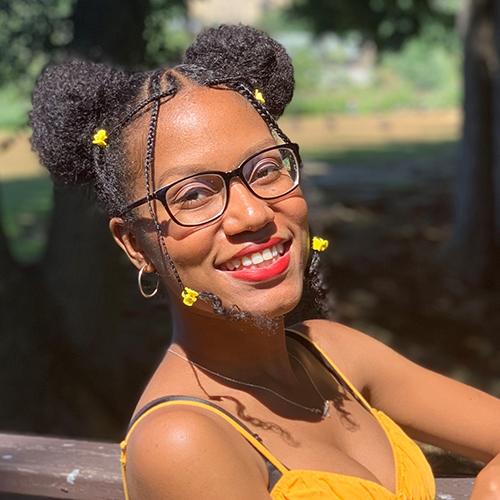 The best opportunity that I've had so far, was presenting a paper from my medieval literature class with Dr. Carlson at the Moravian Conference. It was my first time presenting at an academic conference and wouldn't have happened without her support!
Aliyah Rodriguez '21, Writing Minor
Careers & Outcomes
Enhancing your creative and communication skills makes you marketable for any job of your choice. Showcase your talents and take your writing skills to any field of your choosing. 
Job Titles:
Writer
Editor
Journalist
Public Relations Specialist
Communications Coordinator