Media & Strategic Communication (BA)
Why Media & Strategic Communication?
The world of media and communication continues to grow and change. Savvy professionals who understand the latest technologies and trends are in high demand.
Why Study Media & Strategic Communication at Iona?
All our faculty members have professional work experience in the media industry. You'll be learning from people who have held — and some who still hold — your dream job.

Our four concentrations — Advertising, Digital Media & Production, Journalism, and Public Relations — allow you to dive deeper into the area of the media landscape that most appeals to you.

We're just 20 miles from New York City, the media capital of the world. Many students in our program complete at least one internship and many courses incorporate real client work. You'll also have opportunities to network with our many talented alumni working in the industry.
What You'll Learn
Media & Strategic Communication (MSC) students are creative and analytical storytellers. The MSC core curriculum teaches the fundamentals of developing and producing media content across communication disciplines.
In each of our concentrations, you'll learn more about a specific piece of the media landscape, and the skills you'll need to build a successful career in that area.
Unique Elements of Program
Four Concentrations: Advertising, Digital Media & Production, Journalism, and Public Relations
---
Program Highlights
Real-World Experience
Some MSC courses provide opportunities for real client work, and many MSC students complete at least one internship for credit. Previous internship locations include:
Brooklyn Nets
CBS News
Fox News
HBO
IBM
Marvel Entertainment
NBCUniversal
Sports Illustrated
Starwood Hotels
Multimedia Lab
MSC students have access to a new, state-of-the-art multimedia lab that includes:
A top-of-the-line radio studio
News stand up space
Large video monitors for virtual appearances by media professionals
Latest technology and software
Distance-learning capabilities for students abroad
ESPN Production Truck
Iona broadcasts its home sporting events on ESPN3 and the ESPN app. Students work inside the facilities — calling the games and operating the cameras — and on a state-of-the-art equipment truck directing and producing the broadcast.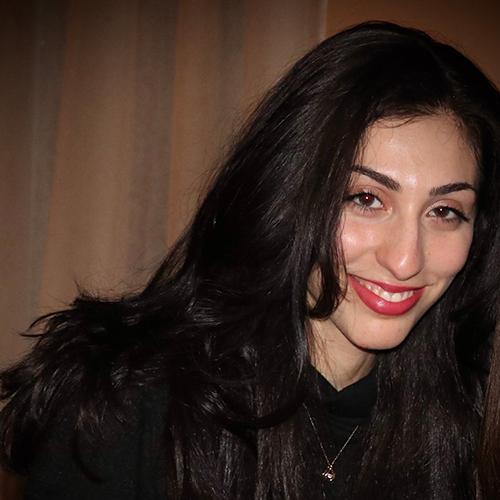 It was invaluable to me to have been taught by individuals who have worked and are actively working at some of the world's leading news and media outlets, including ABC, The Huffington Post, and The Wall Street Journal.
Victoria Sanseverino '20, Journalism concentration
MSC Program Among the Best in Country for Job Prospects
PayScale's 2019 College Salary report, which ranks schools according to best value and return on investment, puts Iona's Media & Strategic Communication program in the top 11% in the country.
PayScale finds that Iona MSC graduates earn more than the national averages in their fields. 
Careers & Outcomes
MSC graduates go on to hold diverse and exciting roles across the wide media world: news outlets, advertising and marketing agencies, public relations firms, radio and television networks, and more.
Job Titles
Advertising Sales
Advertising Copywriter
Art Director
Content Strategist
Data Analyst
Editor
Media Planner
Multimedia Journalist
News Anchor
Publicist
Social Media Manager
Television Writer
Video Producer
Employers
ESPN
FOX 5
Madison Square Garden
NBCUniversal
News12 Networks
The New York Times
NYPD Media Department
Sirius-XM
Washington Post