How to Become an Entrepreneur
The path to becoming an entrepreneur looks different for everyone. Some may have an early start and begin developing their business ventures in childhood, while others find their entrepreneurial passions later in life.
No matter how your professional aspirations unfold, if you are drawn to entrepreneurship, it may be time to follow those instincts and see where your creativity and innovation lead.
While there is not a singular way of becoming an entrepreneur, there are educational steps, best practices and essential skills that can jump-start your entrepreneurial journey and establish you as a visionary leader.
In This Section
Where to Start as an Entrepreneur?
Whether for a new product or a service that will solve an industry problem, your entrepreneurial venture starts with an idea and your ability to create. Once you have an idea for a new business, service, product, nonprofit or whatever your endeavor may be, next comes cultivation.
Ideas cannot materialize without action. Your first steps may be conducting market research, networking with industry experts, drafting a business plan, finding investors or starting to save money to invest in your entrepreneurial venture. These measures are the initial efforts to bring your business to life.
Although these first action steps may sound easy enough, they require some know-how. If you realize you do not have the means to cultivate your idea or bring it to fruition, this may be an opportunity to pursue advanced education. Enrolling in graduate school or graduate-level courses may benefit your overall professional development.
A business education provides you with learning opportunities to gain industry knowledge, best practices and strategies, make invaluable connections with classmates and faculty and test your entrepreneurial innovation in a supportive and constructive environment.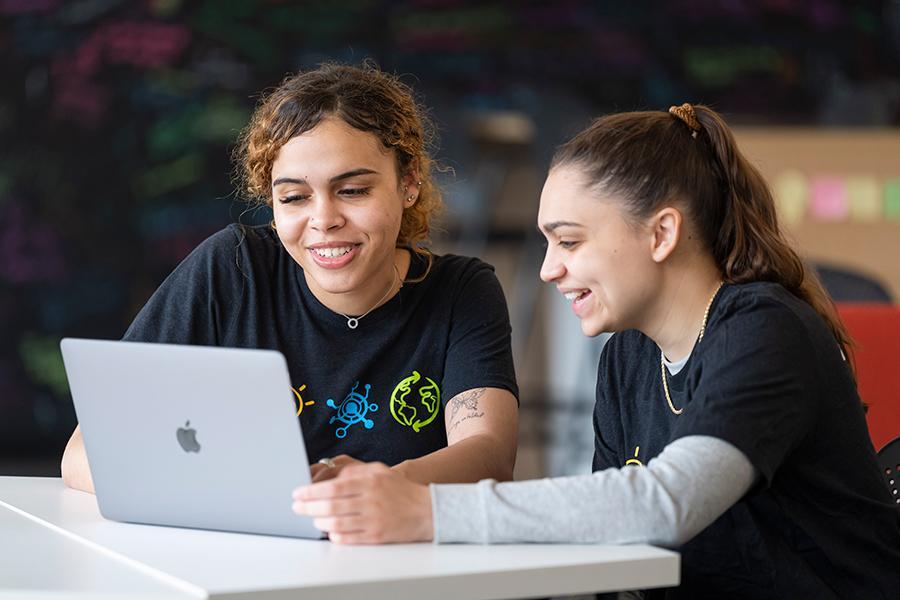 Do I Need a Degree to Become an Entrepreneur?
In short, no, a degree is not required to become an entrepreneur. While other careers are defined by academic prerequisites, certifications and other qualifications, as an entrepreneur, you dictate the terms of your capabilities. Entrepreneurship is not determined by credentials or qualifications but rather by a mindset that determines how you operate in the business world. 
However, pursuing an educational path toward entrepreneurship can be beneficial. Graduate-level entrepreneurship programs, or business programs in general, can provide you with financial management skills, legal understanding and marketing strategies needed to jump-start your business. 
Many colleges, universities and business schools offer entrepreneurship programs or certificates to support up-and-coming entrepreneurs as they learn core business fundamentals and to help experienced professionals refresh and revitalize their skillset and learn about the changing business landscape.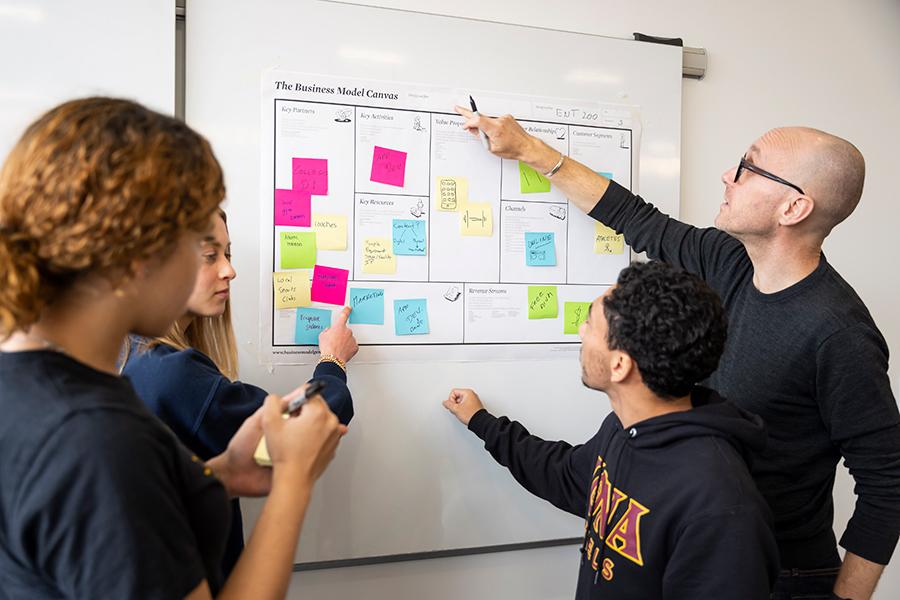 What Should I Study to Become an Entrepreneur?
Degree or certificate programs in finance, business administration, accounting or other business-related fields are relevant to entrepreneurship since they offer critical skills like business development, financial management best practices, administrative skills and more. 
For some, the ideal degree or certificate would be in entrepreneurship since universities and colleges tailor the program to an entrepreneur's experience, which requires broader, more expansive knowledge. Many entrepreneurship programs guide students through the entrepreneurial process, from ideation to market analysis to funding their business venture and launching their business.
---
What Skills Does an Entrepreneur Need?
There is no one right way to be an entrepreneur. Every person brings their unique experience, perspective and insight into the world of entrepreneurship. However, being an entrepreneur means forging your path in the business field, which can be a difficult but rewarding task. To successfully tackle this challenge, entrepreneurs need certain skills.
Much like other business professionals, entrepreneurs must be strategic thinkers. Entrepreneurship is not for the faint of heart; it is about the long haul. It is full of pitfalls and requires great foresight to navigate the business world. Often, these challenges are inevitable, but strong strategic practices like risk assessment, forward-thinking and management skills can help mitigate them.
Entrepreneurs are lifelong learners. They realize that learning happens everywhere, not just in a classroom. Every experience is an opportunity to glean more information about their industry, sharpen their skills and learn from the advice of their mentors and peers. Entrepreneurs understand that the success of their business depends on their willingness to continue learning and growing their skills and their network.
Becoming a successful entrepreneur does not happen alone. Entrepreneurial ventures depend on collaboration with customers, clients, colleagues and other stakeholders. Entrepreneurs should be proficient communicators with well-developed interpersonal skills, enabling them to form meaningful relationships and connections that enrich their business growth and professional development.
While it is true that entrepreneurship is a mindset, it is equally critical for entrepreneurs to be adept leaders. Having strong management skills includes making astute financial decisions, organizing your time efficiently, resolving conflict and nurturing collaboration.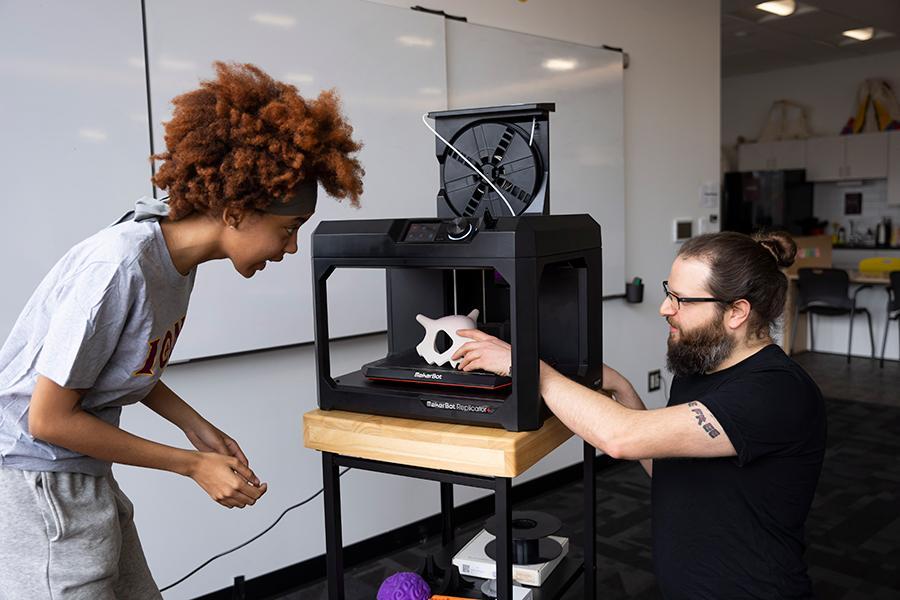 ---
Elevate Your Entrepreneurship Skills at Iona University
Earn your Entrepreneurship & Innovation Advanced Certificate from Iona University's Hynes Institute for Entrepreneurship & Innovation and accelerate your entrepreneurial development.
In the Entrepreneurship & Innovation graduate certification program, students take five MBA-level courses, preparing them to take their business venture from idea to launch. Our dedicated faculty guides students along the entrepreneurial process of ideation, design thinking, business modeling and financing. At the program's end, students participate in a capstone course during which they have the opportunity to launch their entrepreneurial endeavors.
Students can complete the 15-credit Entrepreneurship graduate certificate as a standalone program or as a part of Iona's AACSB-accredited Master of Business Administration (MBA) program.
Evolve Your Career by Becoming an Entrepreneur
With endless possibilities of how to become an entrepreneur, starting your journey can be overwhelming. But Iona's Entrepreneurship & Innovation Advanced Certificate program simplifies the process, empowering you to make your business endeavor a reality.
Begin your journey to entrepreneurship and request more information about Iona's certificate programs today.
---
Find Out What An Iona Education Can Do For You
Visit Campus
Our scenic campuses, located just 20 miles from midtown Manhattan, truly do offer the "best of both worlds." Let us show you around, answer your questions and give you a feel of our tight-knit community.
Apply Today
If you're considering applying to Iona, you're not alone! During the past two years, our new-student enrollment has spiked 32%. Additionally, graduate students automatically qualify for consideration of merit scholarships during their graduate program.
Request More Information
Learn more about Iona University today!