Entrepreneurship & Innovation (Advanced Certificate)
Why Entrepreneurship & Innovation?
Maybe you've always dreamed of starting your own business, or maybe you want to bring creative new thinking to your current organization. Whatever innovative next step you have in mind, let's make it happen.
Why Study Entrepreneurship & Innovation at Iona?
This new graduate program from Iona's Hynes Institute for Entrepreneurship & Innovation is flexible, fast and transformative
Earn your certificate over the course of an academic year, online, or in an accelerated 12-week summer session. Take the program as a standalone certificate or as part of our AACSB-accredited MBA program through our LaPenta School of Business.
In this program, you'll be part of the Hynes Institute's growing community of innovators. Join interdisciplinary leaders committed to identifying and solving the big challenges of our world through innovation.
What You'll Learn
Want to start your own venture or apply entrepreneurial thinking to an existing business? We'll give you the skill set to take a project from idea to launch.
The certificate program consists of five MBA-level courses. The classes guide you through the stages of the entrepreneurial process, including ideation, design thinking, business modeling, and financing.
The graduate certificate culminates with a capstone course where you'll be able to launch your own ventures and innovations.
Unique Elements of Program Format
Accelerated summer program available
Online option available
Courses can be applied to Iona's MBA program
Capstone studio course in state-of-the-art coworking space
---
Hynes Institute
The Hynes Institute is Iona's hub for all things innovation and entrepreneurship. In 2019, we opened a beautiful and modern new collaborative workspace to house all of the Institute's activities. Certificate students can take advantage of all of the resources and programming the Institute offers.
Space to Create
In this program, you'll have access to Iona's own coworking and incubator spaces. The Hynes Institute recently opened its new space in Spellman Hall. The 3,800-square-foot state-of-the-art addition offers a modern, sustainable home for creativity on campus. Work alongside fellow students, mentors, and faculty members to develop your ideas and gain new perspectives on your work. 
Events
From networking sessions to workshops to innovation competitions to invited speakers, there's always something going on at the Hynes Institute. Students can enhance their extracurricular learning experience by participating in the many Hynes Institute events.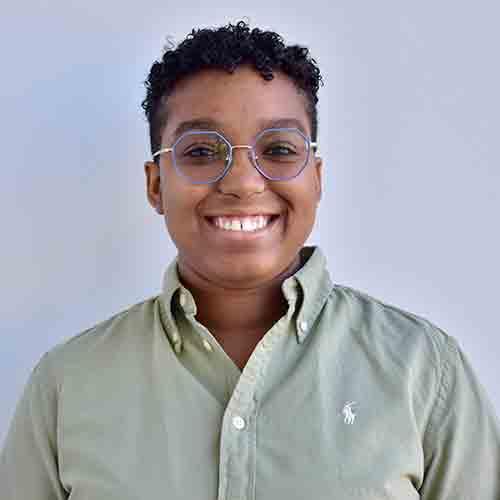 Pursuing the certificate has allowed me to unlock new possibilities for my career.
Ivan Reynolds '21MBA, MBA with Advanced Certificate in Entrepreneurship & Innovation
Careers and Outcomes
The entrepreneurial skillset can be used to start your own business or apply a new way of thinking to an existing one. 
Job Titles
Founder/CEO
Small business owner
Growth hacker
Change Manager
Analyst
Inventor