Entrepreneurship & Innovation (Advanced Certificate)
Why Entrepreneurship & Innovation?
Earning an Advanced Certificate in Entrepreneurship & Innovation gives you the practical knowledge and competitive edge needed to envision a new future or take a project from idea to launch.
As an entrepreneur and innovator, your ability to create and spark change is valuable in every career field, business or organization. Honing these skills and developing your leadership style will set you apart as a frontrunner in whatever field you choose.
Why Study Entrepreneurship & Innovation at Iona?
Iona's Entrepreneurship & Innovation Advanced Certificate provides you the opportunity to discover your creative potential and develop the necessary skills to make your entrepreneurial aspirations a reality.
The certificate program is housed within the Hynes Institute, a centralized hub that promotes an interdisciplinary education as well as the development of students' leadership skills and innovation. Our five-course program prepares you to approach entrepreneurship holistically, ensuring each step of the process is executed with creativity and exactitude.
Iona offers a variety of program formats to accommodate your needs. You can earn your certificate over one academic year.
What You'll Learn
Designed for ambitious students, Iona's Advanced Certificate in Entrepreneurship provides a thorough overview of the innovation process and its place in modern society, as well as how to build an entrepreneurial venture from conception to financing to implementation.
Throughout the entrepreneurship certificate program, you'll gain real-world experience as you work through the entire process of launching a business. Our accomplished faculty will guide your training and provide you with the necessary support to achieve your professional goals.
Your courses will cover important topics such as ideation, design thinking, business modeling and financing, which will lead up to a capstone "studio course" in which you will launch your ventures and innovations.
Applying the Certificate to a Graduate Degree Program
If you are interested in pursuing a graduate business degree, courses from the Entrepreneurship & Innovation Certificate can be applied toward our Master of Business Administration (MBA) offered through our LaPenta School of Business. The graduate business programs are accredited by the Association to Advance Collegiate Schools of Business (AACSB) — a highly acclaimed distinction awarded to just five percent of business schools worldwide.
---
Certificate Program Highlights
Space to Create
The Hynes Institute offers students a cutting-edge free-flow workspace located on the top floor of Spellman Hall. Here, students have a 3,800-square-foot space to work individually or collaborate with their peers as they explore and create.
All students also have access to GaelVentures, Iona's own incubator coworking space, where they can team up with fellow students, mentors and faculty to tackle projects, brainstorm innovative business strategies and learn from one another.
Events
Beyond coursework, the Hynes Institute creates a collaborative environment in which students can connect and network with their peers, mentors and industry professionals. Students are invited to attend workshops, participate in innovation competitions, learn from invited speakers and partake in many other extracurricular activities.
Faculty Experts
To become an entrepreneur and innovator, you have to learn from entrepreneurs and innovators. Iona's faculty brings years of experience, knowledge and passion to inspire students and provide the required industry knowledge and expertise.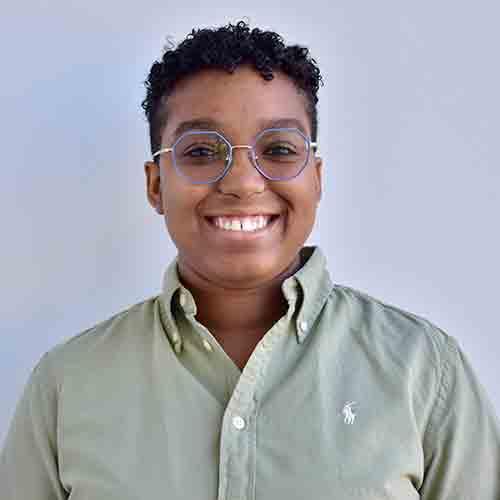 Pursuing the certificate has allowed me to unlock new possibilities for my career.
Ivan Reynolds '21MBA with an Advanced Certificate in Entrepreneurship & Innovation
Careers and Outcomes
As the world changes and grows, companies look for innovative leaders to inspire their employees and reimagine the possibilities for their businesses. Earning a graduate certificate in entrepreneurship equips you with the hard skills and imagination needed to advance in your current field, transform your own business or pioneer a new career path entirely.
Job Titles
Founder/CEO
Small business owner
Growth hacker
Change Manager
Analyst
Inventor
Learn More About Iona's Entrepreneurship & Innovation Certificate
Iona's graduate-level Advanced Certificate in Entrepreneurship & Innovation offers students the opportunity to unlock their innovative spirit and strengthen their critical thinking, problem-solving and management skills. With this transformative training, you will be well-prepared to begin your own innovative business venture and grow as an entrepreneur.
To learn more, request information about Iona's graduate entrepreneurship certificate program.
Find Out what an Iona Education Can Do For You
Visit Campus
Our scenic campuses, located just 20 miles from midtown Manhattan, truly do offer the "best of both worlds." Let us show you around, answer your questions and give you a feel of our tight-knit community.
Apply Today
If you're considering applying to Iona, you're not alone! During the past two years, our new-student enrollment has spiked 32%. Additionally, graduate students automatically qualify for consideration of merit scholarships during their graduate program.
Request More Information
Learn more about Iona University today!