Master of Business Administration Degree (MBA)
Why get your MBA?
Iona University's Master of Business Administration (MBA) program prepares you to move into leadership positions or make a change in your career.
Our 36-credit MBA program develops management skills and business savvy through the option to specialize your MBA with a concentration or graduate certificate.
Why Earn Your MBA Degree at Iona?
A Flexible Program
Iona's MBA program consists of a flexible core which adapts to students with and without business backgrounds. This student-first approach means that everyone in the program is maximizing their coursework and obtaining the knowledge that they need.
Additionally, we offer a mix of in-person and asynchronous online classes so that students can choose the course combinations that work best for their lives. The general MBA and even some of the elective options can be completed in a fully online format. Students attending full-time can complete their degrees in just 12 months while part-time students generally finish within 18 months.
Join a Network of Successful MBA Alumni
Alumni of the Iona MBA program have gone on to hold prestigious positions in a variety of industries at world-renowned companies such as Morgan Stanley, Coca-Cola, Goldman Sachs and Adidas, to name a few. By pursuing your MBA at Iona you will be part of a network eager to see you succeed and climb new professional heights.
Choose From Six Concentrations
Iona's MBA curriculum provides an expansive choice of electives taught by our LaPenta School of Business faculty that have dynamic combinations of industry and academic experiences. As part of 12 credits of electives, you have the option to complete one of the following MBA concentrations:
Earn Additional Credentials
In addition to our six concentrations, any of the following LaPenta School of Business graduate certificates can be pursued in lieu of other MBA electives:
Rolling Admissions Process
Our rolling admissions allows you to enter the MBA program during any of five start terms during the year—June, July, August, November or February. In addition, we do not require standardized test scores for admission like the GMAT or GRE.
What You'll Learn
During the Master of Business Administration program at Iona, you will explore how businesses operate and manage teams while building your understanding of finance and information systems. You will sharpen your critical thinking, quantitative analyzing, problem solving and communication skills. Our MBA concentration or graduate certificate options expand your expertise in a particular area of business.
Unique Elements of Program
Begin in any of five terms per year, including summer
Complete the 36-credit MBA in as little as 12-15 months
Tailor your MBA electives to your interests or use them toward one of ten concentrations or graduate certificates
---
Careers & Outcomes
Transform your career and be prepared for leadership opportunities with Iona's Master of Business Administration. Students who pursue an optional MBA concentration or graduate certificate can further align their coursework with their career goals.
Job Titles
Digital Analyst
Financial Manager
Investment Banker
Financial Advisor
IT Director
Our Graduates Have Worked at: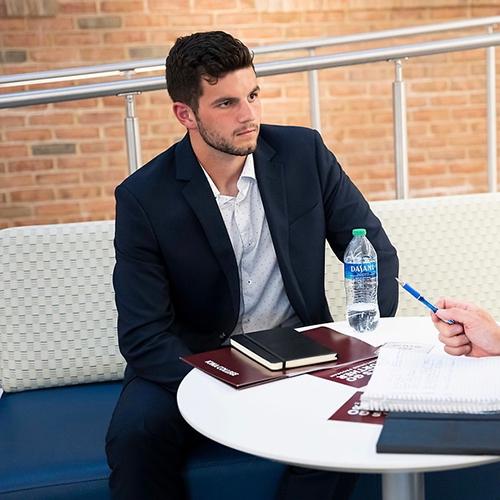 When I graduated with my BA in Accounting, I knew I wanted to pursue an MBA with a concentration in Financial Management. The accelerated one-year program at Iona works perfectly with my career goals and will also complete my study hours for the CPA exam.
Gabriel Cinanni '22, '23MBA
MBA Program Highlights
No MBA Prerequisites Required
Our MBA is open to students with any bachelor's degree; no additional coursework is needed to begin the program. Whether you already have a business background or you are thinking of changing careers, this graduate business degree is available to you.
State-of-the-Art Facilities
You will be taking classes in our new state-of-the-art, eco-friendly LaPenta School of Business. The floorplan features areas designed for collaboration and networking in addition to an expanded LaPenta-Lynch Trading Floor featuring Bloomberg Terminals and a live, wrap-around stock ticker.
Should I pursue an in-person or online MBA program?
An MBA degree will bolster your understanding of the business world while opening up greater professional opportunities.
The decision to take classes in-person, online or a combination of both is an important one. Both options will lead to the same result - an MBA degree from Iona's AACSB accredited program - but we encourage our students to explore these learning options thoughtfully.
Based out of our New Rochelle, New York campus located just 20 miles north of Midtown Manhattan in a newly renovated building, in-person MBA courses are convenient to several business hubs and feature hands-on experiences in our state-of-the art trading floor, computer labs, and conferencing areas. Many of our students report that taking in-person classes allows them to get to know their fellow students well and take advantage of networking opportunities. Additionally, staying open to online and in-person course options gives you more classes to choose from if you can attend in-person.
Students taking classes online report that the flexibility of this option can be key to completing the program on time. Iona's online MBA classes are given by our experienced faculty and offer the same challenging, comprehensive coursework you would receive from an in-person class but with the built-in flexibility that allows you to save commute time and work within your schedule. In whatever mode you choose to take your classes, all MBA students have the same access to Iona's library, support resources, alumni network and faculty.
We encourage you to reach out to our Director of Graduate Admissions, Suzana Pavisic, to learn more about Iona's MBA program.
Suzana Pavisic
Director of Graduate Admissions for the LaPenta School of Business
Email: spavisic@iona.edu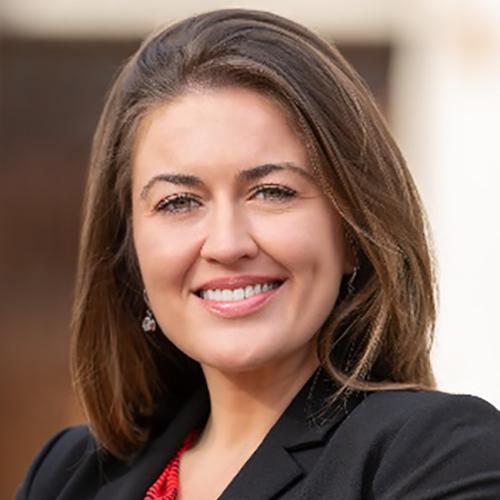 Take the Next Step
MBA Application Process
Submit an online application and send us an updated resume, your college transcripts and one professional letter of recommendation.
Iona's MBA program requires no GMAT/GRE scores or prerequisites to apply. Due to our rolling admissions process, students can start their MBA more quickly.
Learn More About Iona's MBA
The Master of Business Administration at Iona University offers students the career-advancing knowledge and skills needed to build management careers or change industries. Our MBA program offers the option to pursue a specialized MBA concentration or a graduate certificate.
No GMAT/GRE required to apply, and admissions are rolling with multiple entry terms a year. Learn more by requesting information, or take the next step by beginning your application.
Find Out what an Iona Education Can Do For You
Visit Campus
Our scenic campuses, located just 20 miles from midtown Manhattan, truly do offer the "best of both worlds." Let us show you around, answer your questions and give you a feel of our tight-knit community.
Apply Today
If you're considering applying to Iona, you're not alone! During the past two years, our new-student enrollment is up nearly 30%. Additionally, graduate students automatically qualify for consideration of merit scholarships during their graduate program.
Request More Information
Learn more about Iona University today!