Iona Innovation Challenge
WELCOME TO THE SPRING 2023 IONA INNOVATION CHALLENGE!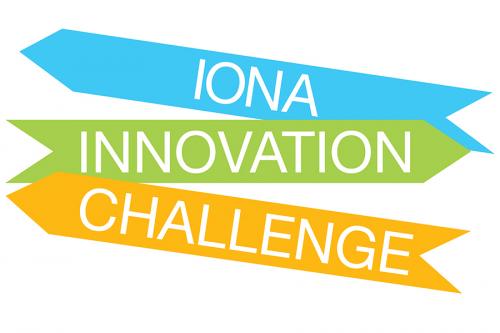 The Hynes Institute for Entrepreneurship and Innovation is excited to present the 6th annual Iona Innovation Challenge (IIC). This student competition gives Iona students the ability to present a solution that addresses a real-world problem
Over the course of the semester, students will not only be able to work on their ideas by completing two milestones (video pitch, executive summary & pitch slide deck), but will also gain valuable feedback by working with mentors from a variety of fields. Students will have an opportunity to promote their ideas, build meaningful networks and garner interest to secure the resources necessary to implement their ideas. At Iona University, we want to make sure that students from all disciplines have a platform to collaboratively explore creative ways to solve the big challenges of today.
Why Participate?
Take action: IIC gives you an opportunity to work on and develop an idea and take actions towards implementing it.
Learn new skills: IIC provides you with a robust support network to help develop your ideas and provide feedback through online and face-to-face activities (e.g., workshops, networking events, coworking).
Collaborate: IIC is an inclusive competition that gives you an opportunity to connect and collaborate with Iona students from a variety of majors and disciplines.
Mentorship: IIC gives you access to a network of mentors comprised of Iona alumni, entrepreneurs, and professionals from a variety of fields.
Present to Judges: Finalists will be able to present their ideas to a panel of judges.
Win BIG! IIC awards a total of $11,000 in prize money to the winning ideas.
Have Fun! Take your ideas to the next level. Enjoy the process, meet new people, learn new skills, win big, and have fun moving the world!
THEMES AND PRIZE MONEY
Iona students enter the competition by submitting one idea. Here are some examples of themes that your idea can fit into: social entrepreneurship, media ventures, social networking, web/app technology, business technology, service innovations, e-commerce ventures, traditional business ventures, etc.
Prize Breakdown
1st place - $5000
2nd place - $2500
3rd place - $1500
Fan Favorite Contest - $1,000  – Milestone 1 (1-minute video pitch) with the most likes/engagement on their video (to be uploaded to the Hynes Institute page) is selected as the Fan Favorite.
Superlative Awards - $500 ($1,000 total) Based on idea submissions, we will select two ideas that really standout (ex. most socially responsible, most out of this world idea).
Total cash prizes: $11,000*
WHO IS ELIGIBLE TO PARTICIPATE?
All Iona undergraduate and graduate students! A valid @iona.edu email address is required to enter the competition.
Students can enter as an individual or as a team with other students.
Students can only submit one idea to IIC.
How to Enter IIC 2023
Interested in participating? Email us at hynesinstitute@iona.edu today!
*As per Internal Revenue Service regulations, prizes and awards are treated as taxable income to the employee, student or non-employee that receives them. The value of gifts, prizes and awards provided to students, fellows, residents, and other nonemployees will be reported on Form 1099 if aggregate taxable payments received by such.