SBA Community Navigator Pilot Program
Supporting veteran and military family entrepreneurs and small businesses.
Iona University is providing free one-on-one business counseling for veterans, military families and small businesses. Whether you have an established business or just an idea and don't know where to begin, our business advisors will get to know you and your business goals in order to provide guidance and access to free services to help you create your opportunity for success.
Book a Free 1:1 Business Counseling Session
Book a free 1:1 Business Counseling Session Now
About the Community Navigator Pilot Program
Iona University's Hynes Institute for Entrepreneurship & Innovation was selected by Syracuse University's Institute for Veteran & Military Families (IVMF) to support their $5 million SBA funded Community Navigator Pilot Program. Iona University serves as one of the "spokes" to work with the IVMF "hub" to provide free services to the veteran entrepreneurship community in New York State and the National Capital Region in the following program areas:
Entrepreneurship Education through workshops and webinars in the areas of business planning & development, financing & loan readiness, accounting, legal, certification, and government contracts
1:1 Business Counseling to veteran-owned small businesses through business advisors and access to free services provided by the Community Navigator Pilot network such as loan assistance, financial literacy, credit counseling, CDFI services, corporate and federal contracting, legal services, insurance and risk management, and accounting/taxation. To schedule a free, 1:1 Business Counseling session complete this form.
Referral services to:
Learn More
For more business tips, our Veteran Owned Business Spotlight, and more great entrepreneurship content, please visit the GaelVentures blog.
For more SBA resources please visit www.sba.gov/local-assistance.
Connect With Us on Social
We are @gael.ventures on Facebook, Instagram, Twitter and LinkedIn.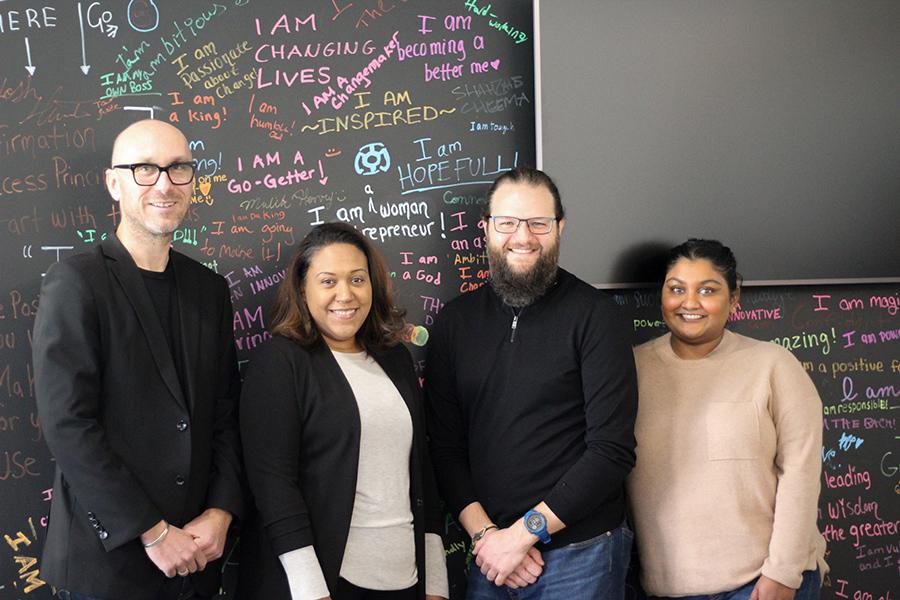 SBA Community Navigator Pilot Program in Action
---
Read how the SBA Community Navigator Program assisted Rosa Ramirez and Dr. Nydia Dixon as they lead their own businesses.

U.S. Small Business Administration
Syracuse University Institute for Veteran & Military Families