Religious Studies Department
Religion plays a crucial role in the daily lives of millions of people. It has been the subject of art, literature, politics and music throughout history. Religion has been the motivating force behind humanity's greatest acts of kindness, as well as the force behind many wars.
How does religion trigger such a wide range of behaviors? How do our religious beliefs impact our worldview? How do we move toward peace and justice for all?
If you are interested in exploring these questions and opening yourself up to new world views, let our Religious Studies Department lead the way.
Religious Studies Programs
Mission & Student Outcomes
Mission
The Religious Studies Department identifies religion as a constitutive feature of human experience whose study fosters the intellectual, moral, and spiritual development of our students. Therefore, the Department invites students to a critical and appreciative engagement with the myriad expressions of religion. Further, the Department is committed to educate students to work for the integrity of creation, justice, and the reduction of violence in our world.
The Religious Studies Department strives to:
engage students in a critical synthesis of faith and reason as an integral part of a liberal arts education in the Catholic intellectual tradition;
develop a sense of religion as a multi-cultural phenomenon while fostering the skills necessary for understanding and relating to the religious diversity of the 21st Century with tolerance and appreciation;
introduce students to the broad spectrum of approaches which comprise the academic study of religion: spirituality, ethics, history, sacred literature, and theology
The Religious Studies Department is the academic discipline which explicitly serves the fundamental identity of Iona University in light of its mission as an institution in the tradition of the Christian Brothers and American Catholic higher education.
Rev. 4.20.07; 3.9.10; 10.4.10
Revision adopted 10.18.12 in response to new University Mission Statement 5.2.12.
(Revised, February 2013)
Student Outcomes
R1 Express substantive knowledge of the beliefs and practices among various religious traditions through analyzing religious texts, especially primary sources. [Knowledge]R2 Compare the fundamental insights shared by the many religious traditions while distinguishing the historical and cultural contexts of the different religious traditions. [Critical thinking]
R3 Synthesize an informed appreciation for religious diversity, a sensitivity to the demands of living within the ambiguity of multiple religious traditions while exhibiting a willingness to promote mutual respect, interreligious tolerance, and dialogue. [Diversity and Tolerance]
R4 Identify the critical religious responses to the social issues of violence, injustice, poverty, and ecological degradation, and evaluate competing ethical claims among and within religious traditions. [Ethical Awareness]
R5 Experience the affective power of the religious traditions and differentiate the rich and diverse religious practices in our world. [Affective and Practical Experiences]
Contact Us
Religious Studies Department
Rachana Rao Umashankar, Ph.D.
Department Chair
(914) 633-2644
rumashankar@iona.edu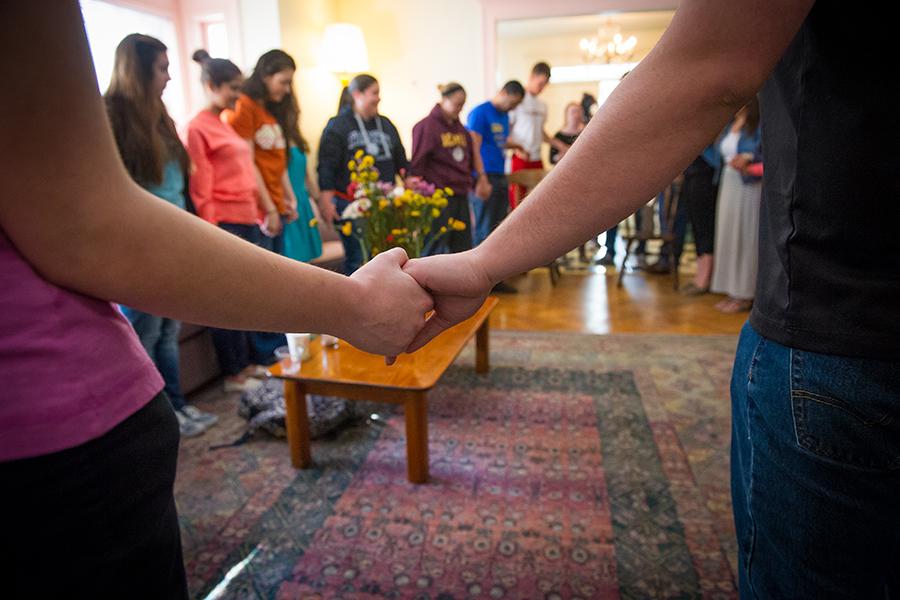 Read the Latest Religious Studies News