Return to Campus
Welcome back to campus! Please check the return to campus protocols and ensure your medical records are up to date.
Why Religious Studies?
Timeless questions, contemporary challenges: As a Religious Studies major, you'll explore both, approaching your studies from many perspectives as you engage with the meaning of human experience and attempt to realize ideals of peace and justice in an imperfect world.
Why Study Religious Studies at Iona?
At Iona, Religious Studies is a versatile, academically challenging major that will stretch your mind, heart, and spirit. Our program will foster the development of your character, compassion and dedication to global service. You'll discover many opportunities to put theory into practice through internships and service-learning experiences, both in New York City and in other communities around the world.
This major will also provide you with a solid foundation for a wide variety of careers.
Our Religious Studies faculty is made up of engaged researchers and recognized scholars, many of whom hold offices in national and international academic societies. You will learn in small classes under the guidance of accomplished teachers who will provide personal, one-on-one mentoring as you pursue your unique interests. They are committed to helping you shape your path to success, whether you choose to further your studies in graduate school or enter the workforce after graduation.
What You'll Learn
Exploring subjects such as ethics, spirituality, sacred literature, and theology, you'll open paths of inquiry into Catholicism and the religious diversity of the 21st century. As you expand your knowledge and understanding of the beliefs and practice of various religious traditions, you'll develop analytical and critical thinking skills that will serve you well in your life and career.
You'll grapple with the issue of religion, and particularly Catholicism, in the contemporary world, and become immersed in considerations of systematic theology, sacred texts, religious ethics and spirituality, and wider views of religion and culture. Ethics, including sexual and medical ethics, morality, tolerance, and injustice will be placed in spiritual and historical contexts, even as you learn to connect these questions to everyday life today.
You'll be prepared to engage matters of ultimacy, and be invited to deepen your self-awareness and contemplative reflectiveness.
Unique Elements of Program
---
Program Highlights
Peace and Justice Studies
Students in the Religious Studies can choose to add a Peace and Justice Studies minor to their coursework. This unique collaborative minor draws from different subject areas to create unique and critical perspectives of some of today's most challenging global issues.
Kathleen Deignan, CND Institute for Earth and Spirit
The Deignan Institute for Earth and Spirit serves the emergence of an ecological civilization to revive and protect our common home through transformative environmental education, spiritual animation, and creative celebration.
Under the direction of founder, Dr. Kathleen Deignan, CND, and through the generosity of Iona Alumni benefactor Christopher J. O'Connor, The Kathleen Deignan, CND Institute for Earth and Spirit is a collaboration among three current endeavors which she founded at Iona: The Iona Spirituality Center, The Thomas Berry Forum for Ecological Dialogue and The Thomas Merton Contemplative Initiative.
Visit the Kathleen Deignan, CND Institute for Earth and Spirit
Jewish-Catholic Studies
Through our Brother John G. Driscoll Professorship in Jewish-Catholic Studies we celebrate the common values and shared roots of the Jewish and Catholic faiths while fostering dialogue and exploration within our community and beyond.
This professorship supports public programs each year and brings scholars from around the world to the Iona campus. Select events include:
Annual Shoah and Kristallnacht commemorations
Shared Roots, Divergent Path lecture series
Coalition for Mutual Respect Interfaith Seder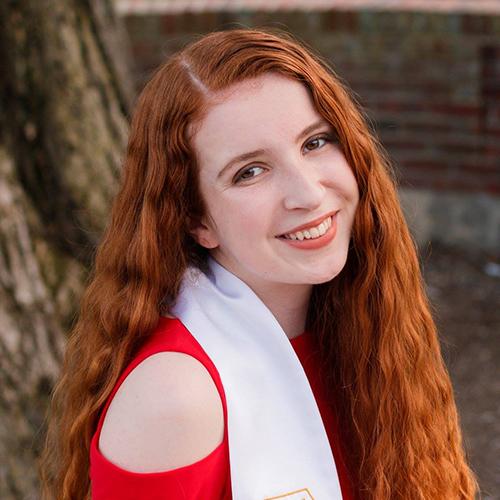 Religion has always captivated me. The religious studies program at Iona offered me a space to pursue my careful inquiry of lived religion, faith expressions, and their relevance and prevalence in contemporary spaces.
Céire Kealty '18
Read More About Céire
Careers & Outcomes
The analytical and critical thinking skills gained from studying religious studies will drive the expansion for knowledge and understanding in various careers that aim to educate and spread peace and justice.
Job Titles
Non-governmental Organization Administrator
Educator
Environmental Lawyer
United Nations Employee
Historian
Librarian
Outreach Worker
Religious Institution Education Coordinator
Missionary