Tricia Mulligan, Ph.D.
Associate Provost for Strategic Academic Initiatives
Associate Professor, Political Science & International Studies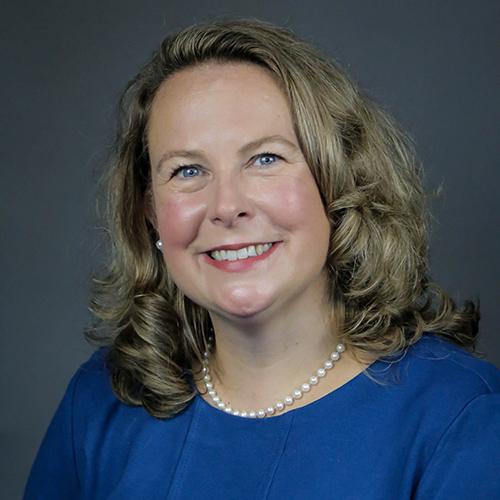 Office:

45 Beechmont Drive

Phone:

(914) 633-2429

(914) 633-2429

Email:
Degrees:
Ph.D., Political Science, George Washington University
MA, Political Science, University of Wisconsin
BA, Political Science and Spanish, College of the Holy Cross
Dr. Tricia Mulligan is the Associate Provost for Strategic Academic Initiatives and coordinator of the International Studies Program. As a faculty member in the department of political science and international studies, she teaches courses in global and comparative politics. She leads and is engaged with many campus initiatives including student success, peer mentoring, Study Abroad and Service Learning, the Core Curriculum and Honors Program, faculty development, and others. She is the recipient of many distinguished awards including the Carol S. Russett Award for Women Leaders, the Craig L. Brian Award for Excellence in Undergraduate Research and Mentorship from the American Political Science Association; the Iona College Woman of Achievement; the Br. Richard Power Award for Integrating Service Learning; the Exceptional Educator and Community Leadership Award, Huguenot and New Rochelle Historical Association; and the Hugh McCabe Award for Social Justice.