Iona University Celebrates 50 Years of Supporting Student Scholarships at Winged Foot Golf Club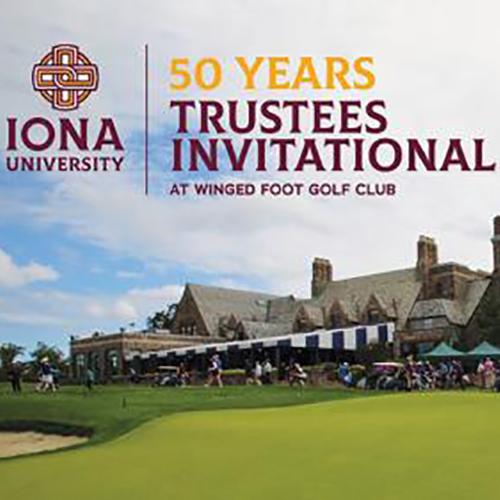 Over the past 50 years, Iona University has provided more than $10 million in scholarship money to Winged Foot employees and their families. These scholarships have been funded through the generous donation of Iona alumni and friends who enjoy the Iona golf outing at Winged Foot Golf Club each year.
This year's milestone anniversary raised over $380,000 – a record-breaking achievement for the annual event.
The 50th Trustees Invitational was a day-long benefit in support of raising funds for student scholarships, which included a round of golf followed by a program and terrace reception. Over 180 participants gathered on September 5 only a mile outside the New Rochelle campus at the prestigious golf club in Mamaroneck, N.Y.
The event's presenting sponsors were Robert V. LaPenta '67, '00H of Aston Capital; Anne Marie and James P. Hynes '69, '01H; and Armando C. Roriguez Jr. '86 of A&A Elevated Facility Solutions.
Board of Trustee member and benefactor James P. Hynes '69, '01H expressed deep gratitude for the commitment of Winged Foot and articulated the impact on student lives.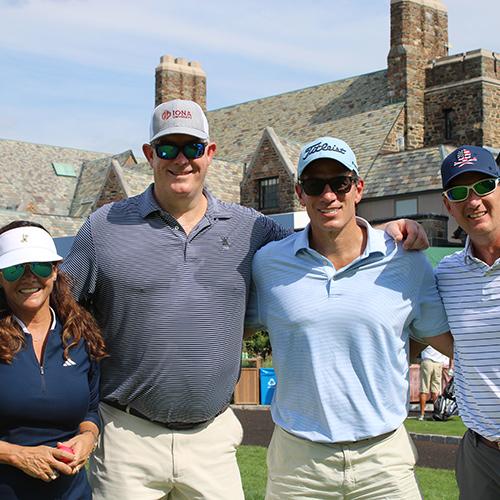 "This has proven to be extremely valuable to over 200 students who have attained their Iona degree thanks to the scholarships provided from this event," Hynes noted.
Iona University President Seamus Carey, Ph.D., shared his appreciation for the tremendous support of this cause.
"Over the course of these 50 years, Iona has raised over $10 million in scholarship money for the families of Winged Foot employees," Carey said.
Carey also highlighted notable University achievements, specifically growing enrollment and upward mobility for the future of Iona students, as well as institutional achievement in prestigious national rankings.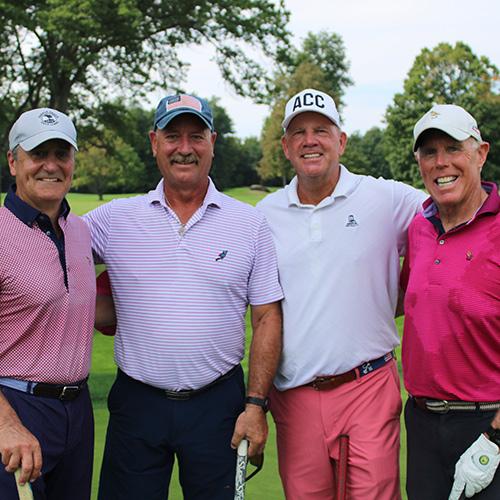 "We are incredibly grateful," he said. "Iona is a stalwart of this community in Westchester and in the region and we look forward to building upon that moving forward."
Kevin O'Sullivan, senior vice president for Enrollment and Student Affairs, acknowledge three current scholarship recipients – Juan Gomez, Johjanser Reinoso and Elecia Wilson – before kicking off a lively auction that ended the evening.