Program Spotlight: Ingrid Renderos, MPA, Inaugural Director, SSS Trio Program
"I was very attracted to Iona's mission, especially hearing from leadership and its commitment to access to education for a diverse student body."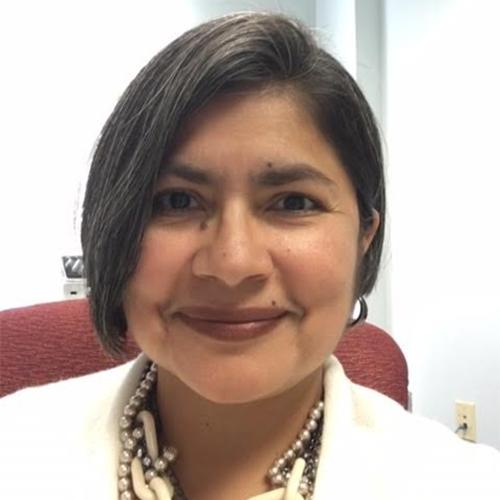 Ingrid Renderos joined Iona College in December 2020 after serving for the past 18 years at Rutgers University-Newark. Prior to focusing on college access and student success, she was an economic development specialist with experience across the globe. She is the first person in her family to graduate from college, and says her passion is being a champion for anyone who wants to fulfill their highest potential. Learn more about the SSS Trio Program.
What attracted you to Iona and its students?
I knew that I wanted the opportunity to ensure the success of this new initiative, because I see myself in the SSS TRIO scholars. I am a first-generation student who grew up in the inner city of Washington Heights, New York City. I was blessed to have been able to have a very successful academic and professional career, despite the  "challenges" I faced.
As I have been meeting with more Iona students, I hear dreams of graduating from college and fulfilling their potential, and I am so happy that I will be part of an initiative doing exactly that.  
What are some of the biggest challenges students are facing through COVID-19?
There are countless challenges, but I have seen many students persevering, despite a multitude of obstacles being presented because of COVID-19. This keeps me encouraged that the work of college access and student success services are even more critical now.
Some students have been able to successfully transition from in-class learning to remote and/or hybrid learning. Still, some prefer in-person classes and being able to physically speak with their professors. Colleges are offering critical resources like tutoring, counseling and academic advising, but not all students want to reach out in this virtual world. 
I also have helped many students who have had to work full-time because family members lost their jobs or got COVID-19 and are unable to work. Now students may not be able to study as much for their classes, reach out for campus supports, and/or just enjoy campus life.
What inspires you most about supporting students on their college journey?
While previously working at Rutgers University-Newark, I mentored, coached and advocated for many highly talented and very motivated first-generation students dreaming to graduate from college. Seeing so many of my college students in their graduation regalia kept me inspired, and I look forward to seeing my Iona College SSS TRIO scholars graduate as well.
What did your global experience in micro-lending teach you about the power of opportunity?
While I was interning at the United Nations, and then actually overseeing micro-banking projects for Catholic Relief Services in Nicaragua, I experienced firsthand how loans as small as $100 could give a mother hope of being able to start a small business and provide for her family. Their children would then have more opportunities, thus breaking the cycle of abject poverty. It was extremely powerful to see this in action.
What are your interests or hobbies outside of your field?
I enjoy going to museums in New York City and I truly enjoy traveling to different parts of the world, but I have been unable to travel much, because of the pandemic. I subscribe to the "Great Big Story" on YouTube, so I can "visit" a different place and learn about new cultures. I am also a big fan of Shaolin monk martial arts.