Entrepreneurship & Innovation (Minor)
Why Entrepreneurship & Innovation?
Do you want to take ownership of your learning, your life, and your career? Mastering the mindset of entrepreneurship and the process of innovation will teach you how, giving you the skills you'll need to turn your dreams and ideas into reality.
Why Study Entrepreneurship & Innovation at Iona?
This minor combines all the resources of our Hynes Institute for Entrepreneurship & Innovation for your benefit.
You'll be part of our vibrant, growing community of experimenters drawn from across the University's disciplines and schools—all committed to identifying and solving the big challenges of our world through innovation.
The course of study is interactive, collaborative, and experiential, and always linked to your personal goals and professional areas of interest.
What You'll Learn
You'll discover how to be a problem-solver in an ever-changing world—and learn to adapt by creating innovative solutions through the design thinking process.
You'll gain hands-on experience designing and prototyping solutions, concepts, and products in different settings—social, business, arts, etc. You'll also learn the ethics of entrepreneurial leadership and the fundamentals of business modeling.
The minor culminates in either an internship with a start-up or existing organization, or the development of your own entrepreneurial venture from idea to launch.
---
Program Highlights
Hynes Institute
The Hynes Institute is Iona's hub for all things innovation and entrepreneurship. In 2019, we opened a beautiful new space to house all of the Institute's activities. Certificate students can take advantage of all of the resources and programming the Institute offers.
Events
From networking sessions to workshops to innovation competitions, there's always something going on at the Institute. Students are welcome to enhance their extracurricular learning experience by participating in the many Hynes Institute events.
GaelVentures
In this program, you'll have access to GaelVentures, Iona's own coworking community and incubator space. Work alongside fellow students, mentors, entrepreneur-in-residence and faculty members to develop your ideas and gain new perspectives on your work.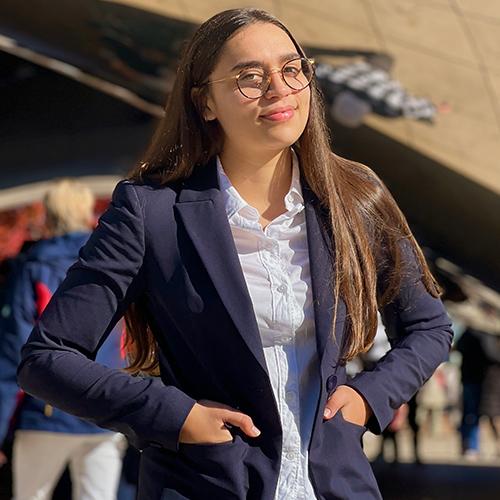 Since walking into the new space in 2019, my mindset has drastically changed. I went from doubting myself and my abilities to taking risks, learning from my mistakes and firmly believing that I can improve myself through hard work and education.
-Leah Figueroa '23, Marketing and Entrepreneurship
Careers & Outcomes
The minor fosters the development of an entrepreneurial mindset, which is an increasingly important skill for college graduates regardless of discipline or major.
Find Out what an Iona Education Can Do For You
Visit Campus
Our scenic campuses, located just 20 miles from midtown Manhattan, truly do offer the "best of both worlds." Let us show you around, answer your questions and give you a feel of our tight-knit community.
Apply Today
If you're considering applying to Iona, you're not alone! Since 2019, our new-student enrollment is up nearly 30%. Additionally, 99% of our first-year students receive institutional scholarships or grant aid.
Request More Information
Learn more about Iona University today!