Mathematics and Computer Science (BS/MS)
Why Mathematics and Computer Science?
Advance your love of numbers and problem-solving to a career that connects that passion to technological innovations that can impact the world.
Why Study Mathematics and Computer Science at Iona?
You will be prepared to make an impact in some of today's most challenging fields with critical-thinking and analytical skills, and a robust scientific background.
You will learn from faculty who share their knowledge and experience, and bring innovative approaches to math using modern technology.
Our program provides the opportunity to earn your bachelor's and master's degrees in just five years, saving you tuition expenses and getting you into your career faster.
What You'll Learn
You will gain an understanding of the mathematical foundations of computer science and the technical skills required for mathematical problem-solving.
You will develop the logical and analytical thinking skills that will enable you to become a valued problem-solver within a broad range of industries: software and hardware, finance, mathematical and scientific research, and more.
---
Careers & Outcomes
In a world where technology is built on numbers, equations and data –the industries of mathematics and computer science have never been more integrated. You will be prepared to lead innovation and advancements that make a difference.
Job Titles
Computer Scientist
Data Analyst
Computer Programmer
Business Insights Analyst
Statistical Programmer
Program Highlights
Innovative Collaboration
In this program, you will be able to collaborate with the Hynes Institute for Entrepreneurship & Innovation on several ventures, including app development. The institute is a hub for creative thinking, problem-solving and next level innovating – the perfect environment for you as a mathematics and computer science major!
Opportunities for Research
You will have opportunities to apply your love of numbers and computer science to research projects, working with faculty who are committed to your success.
Clare Boothe Luce Research Scholars
Through a grant awarded by the Henry Luce Foundation, Clare Boothe Luce (CBL) Undergraduate Research Awards support women who are majoring in the physical sciences, mathematics, and computer science – fields where women have been historically underrepresented nationally. Scholars immerse in summer research projects for a 10-week period with meaningful research opportunities.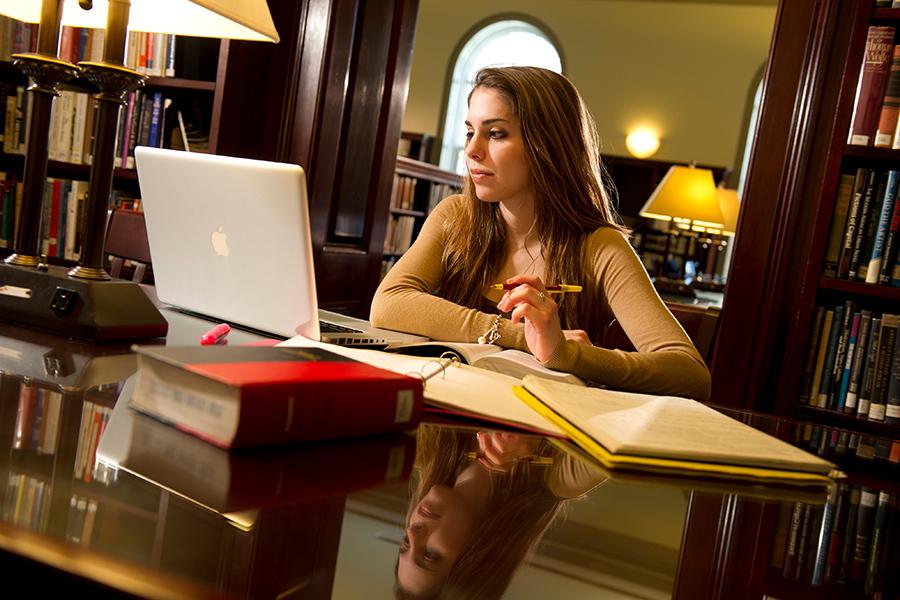 Find Out what an Iona Education Can Do For You
Visit Campus
Our scenic campuses, located just 20 miles from midtown Manhattan, truly do offer the "best of both worlds." Let us show you around, answer your questions and give you a feel of our tight-knit community.
Apply Today
If you're considering applying to Iona, you're not alone! Since 2019, our new-student enrollment is up nearly 30%. Additionally, 99% of our first-year students receive institutional scholarships or grant aid.
Request More Information
Learn more about Iona University today!