Business Analytics & Information Systems (BBA)
Why Business Analytics & Information Systems?
Managing and understanding vast amounts of data is a growing need for managers, and business analytics and information systems skills are highly valued by organizations around the world. With a focus in this in-demand field, you will gain the tools, techniques and an understanding of the concepts that will allow you to use information as an asset to gain business insight and contribute to decision-making.
Why Study Business Analytics & Information Systems at Iona?
Graduates who understand business analytics and information systems are in great demand as organizations look to manage their business in the age of information revolution – rapid technological change and abundance of information resources.
Our hands-on learning approach will give you the necessary skills to analyze, design and evaluate an organization's information system and help it remain competitive in the business landscape.
What You'll Learn
The dual aspect of this program allows you to choose courses from two distinct but related areas: Business Analytics and Information Systems.
You can choose your ideal mix of systems development-related courses, focusing on the technology or the tools and techniques for analyzing data.
Our program emphasizes hands-on projects using a variety of applications and data analysis tools, so you graduate ready to take on the industry!
Unique Elements of Program Format
---
Program Highlights
Career Development Support
You will have excellent career development support from passionate faculty throughout our LaPenta School of Business as well as our entire Iona alumni network. Our monthly guest speaker series invites business professionals, including Iona alumni, to share their experiences and provide networking opportunities for you.
State-of-the-Art Technology
You will have access to a dedicated Information Systems computer lab, which is a hub for collaboration and community activities, and where you can gain hands-on experience! Our lab is fully loaded with industry-specific software for your use.
Internships
Internships give you the opportunity to see what it's like in the workplace and to begin to develop a professional network as you focus on your career. Our connections with major businesses offer access to coveted internship opportunities. Students have interned at:
PepsiCo
IBM
Madison Square Garden
Avon Products
Consumers Union
and more!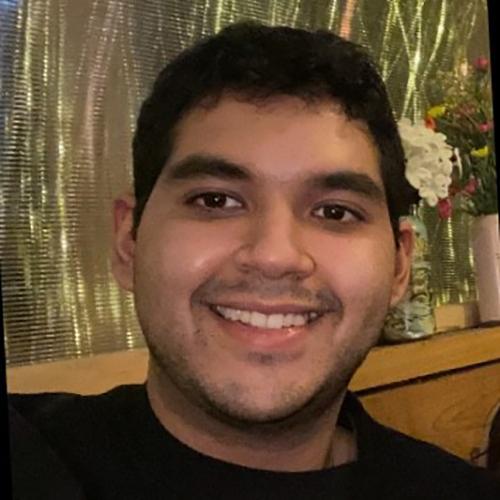 Iona has a vast amount of extra-curricular events, such as alumni talks, panels and other events that allow us to learn more about the job market but, more importantly, help us network with high-profile individuals in different industries.
Horacio Garcia '23, Business Analytics & Information Systems
Read more about Horacio
Careers & Outcomes
Whether you choose to work for a small or large company, every business needs a team of skilled computer experts to keep up with the ever-evolving world of technology. Apply your expertise to the growing field and learn how businesses and technology go hand in hand. 
Job Titles
Web Designer
Systems Analyst
Project Manager
Data Analyst
Auditor
Our Graduates Have Worked At:










Find Out what an Iona Education Can Do For You
Visit Campus
Our scenic campuses, located just 20 miles from midtown Manhattan, truly do offer the "best of both worlds." Let us show you around, answer your questions and give you a feel of our tight-knit community.
Apply Today
If you're considering applying to Iona, you're not alone! Since 2019, our new-student enrollment is up nearly 30%. Additionally, 99% of our first-year students receive institutional scholarships or grant aid.
Request More Information
Learn more about Iona University today!