Why Psychology?
A Bachelor of Arts (BA) in Psychology degree leads to a wide variety of career options, especially with jobs in this field projected to be on the rise. If you are intrigued by human behavior and inspired by the idea of influencing people's lives for the better, consider majoring in psychology.
Why Study Psychology at Iona?
While earning your BA in Psychology at Iona, you'll benefit from small classes taught by accomplished faculty who are practicing professionals, actively engaged researchers and outstanding teachers. As part of your psychology major, you will have frequent opportunities to conduct research whether it be your own endeavor or in a professor's laboratory. Our high student success rate reflects the degree of personal attention and support you'll receive.
What You'll Learn
Our Bachelor's in Psychology program focuses on the science of human behavior, fostering your understanding of the biological, social, emotional and cognitive processes that affect that behavior. You'll learn how to apply the scientific skills, practices and procedures of psychology to improve the lives of others while preparing yourself for a rewarding career.
Iona University's psychology classes purposefully explore a range of topics ranging from quantitative methods to personality theory to applied psychology. This breadth of knowledge presented in the psychology major gives you the opportunity to prepare for multiple areas in the profession while developing the analytical and communication skills that could be valuable in other career paths. Our BA in Psychology curriculum allows you the freedom to design your own path through the major, offering direct connection and application to your future career goals.
Unique Elements of Program Format
---
Careers & Outcomes
Take your background in research and understanding down any path you desire. From helping others through therapy to studying how humans operate and think, there are a number of opportunities to get involved in the field of Psychology. 
After majoring in psychology at Iona, our graduates have gained admission to prestigious degree programs – MA, Ph.D., PsyD – at such renowned institutions as:
Boston University
University of Massachusetts
Rutgers University
Pace University
Iona University
After the completion of their Bachelor's in Psychology, Iona graduates have worked at: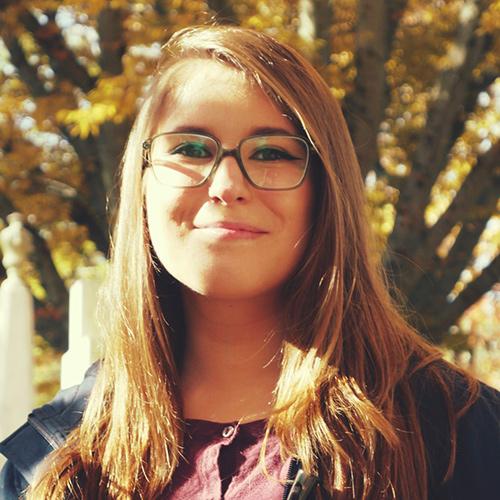 I was really grateful for Iona's multidisciplinary approach to psychology, as it ultimately allowed me to explore other parts of the field that I didn't know were even available to me.
Holly DeRosa '18, '19MA
Read More About Holly
Psychology Program Highlights
Degree Format Options
By combining a BA in Psychology with a minor or accelerated BA-MA degree, psychology majors can focus on a specific area of psychology.
The combined bachelor's-and-master's program allows you to concentrate in General-Experimental or Industrial-Organizational psychology.
In addition, Iona students who are not Psychology majors can pursue a Psychology minor as a complement to their major.
Hands-On Research
During your psychology courses at Iona, you'll have many opportunities to pursue research projects. Our psychology majors regularly engage in original research and present their findings at local, regional and national conferences.
Internships & Career Opportunities
Iona's location just 20 miles north of midtown Manhattan provides you with many opportunities, whether locally in New Rochelle, N.Y. or in the city itself. It's quite common for our students to be hired by organizations in the New York metropolitan area after completing psychology internships at sites such as:
Hospitals and Clinics
Schools
Rehab Facilities
Human Resource Departments
Research Companies
Learn more about Iona's Psychology major!
Find Out what an Iona Education Can Do For You
Visit Campus
Our scenic campuses, located just 20 miles from midtown Manhattan, truly do offer the "best of both worlds." Let us show you around, answer your questions and give you a feel of our tight-knit community.
Apply Today
If you're considering applying to Iona, you're not alone! Since 2019, our new-student enrollment is up nearly 30%. Additionally, 99% of our first-year students receive institutional scholarships or grant aid.
Request More Information
Learn more about Iona University today!