Kathleen Deignan, CND Institute for Earth and Spirit: News & Events
Please visit often for the latest news and events pertaining to the Kathleen Deignan, CND Institute for Earth and Spirit.
News
In this video Sr. Kathleen Deignan delivers the Homily at Mass at the Benedictine Grange for the Second Sunday of Lent 2021. Sr. Kathleen opens these challenging texts, reveals her insights into their possible meanings, and uncovers their message for us in our present time.
The Readings are from Genesis Chapter 22: verses 1-2, 9-13, 15-18 and the Gospel of Mark Chapter 9: verses 2-10.
The Genesis reading recounts the great test of Abraham when God commands him to bind his son Isaac and bring him to the place of sacrifice. Abraham assented to God's will and began the journey. As he was about to slay Isaac, the messenger called to him from Heaven, "Do not lay your hand on the boy." Abraham's faith was thus rewarded. Generations of believers continue to ponder the implications of God's testing of Abraham.
In Mark's Gospel account we see Jesus transfigured on the mountain in the presence of Peter, James and John.
February 10, 2021
Sr. Kathleen Deignan, CND, in Conversation with Father James Martin of the Society of Jesus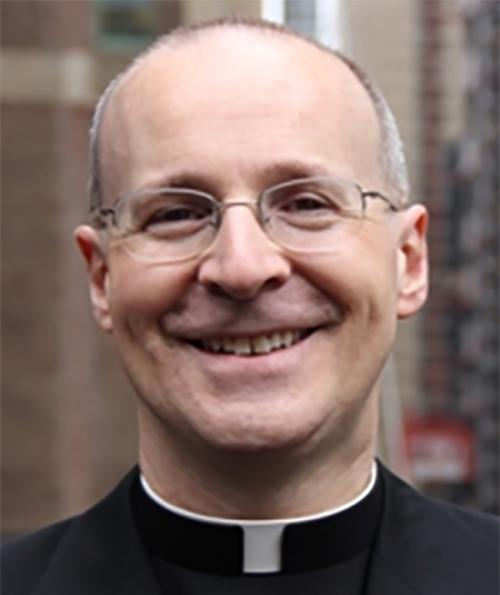 Nearly 200 participants joined the online event for the conversation on Wednesday evening February 10, 2021 as Fr. James Martin and Sister Kathleen Deignan engaged in a lively exchange on the occasion of the release of Fr. Martin's most recent book, How to Pray: A Guide for Everyone.
Fr. Martin and Sr. Kathleen are longtime friends who have a common spiritual heritage around Thomas Merton and share a deep conviction that everyone has an inner life that calls for nourishment. Both have been prominent teachers of spiritual practice and many former students were part of the audience on Wednesday.
We were surprised to learn that Fr. Martin was a graduate of the Wharton School of Business and had spent several years in the corporate world before responding to the call to religious life.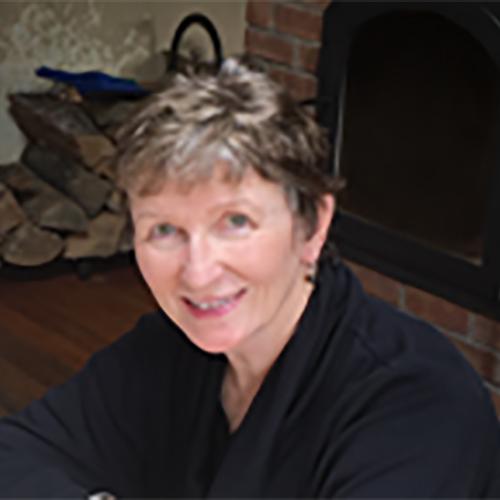 The conversation ranged over Ignatian spirituality for the most part due to the Jesuit training of Fr. Martin and Sr. Kathleen reported her own exposure to the tradition by way of Fr. George Aschenbrenner, S.J. a noted and much beloved Jesuit spiritual teacher. The Jesuit spirit of "being present to the culture" animates much of Fr. Martin's work. For example , his writings include a recent text, Building a Bridge: How the Catholic Church and the LGBT Community Can Enter into a Relationship of Respect, Compassion and Sensitivity. This book led to a personal audience with Pope Francis not long ago after various bishops invited Fr. Martin to a World Meeting of Families. Fr. Martin reports the time one-on-one with Pope Francis in October 2019 inspired him and has encouraged him in his ministry of outreach to the LGBTQ community. The two Jesuits share a pastoral approach that stresses compassion and accompaniment rather than condemnation and exclusion.
Sr. Kathleen called us back to the specifics of the book under discussion and Fr. Martin enumerated the various portions: Everyone Can Pray, Kinds of Prayer, Why Pray? Prayer as Friendship, Ways of Praying, What Happens When You Pray? , etc. We stay faithful and stay on the path to keep learning what is God's voice in prayer and what is not God's voice. In Fr. Martin's telling, ultimately God's mercy is more than we can imagine; God is all forgiveness, all compassion.
For Fr. Martin, the Jesus story remains the essential driver of his own reaching out to people. Jesus always met people where they were and spoke to them in direct language that met their known experience; recall he was a carpenter calling fishermen! One lesson here - go where the people are and speak their language.
Sometimes prayer can motivate us. God raises up things for us to notice and these feelings are God's way of moving us toward help. How else would God move us? God's desires are fulfilled by raising up desires in us. We can recall the teaching of "lectio divina" or spiritual reading and reflection on the scripture but other times, the modalities can be quite ordinary, such as reading the daily newspaper and becoming aware of a need or noticing an injustice calling us to action.
Some of us find it a challenge to be present to those in desolation; we feel so inadequate in the face of immense sadness, but we can - in the words of Sr. Kathleen- "wrap our arms around our friend and hold them in their sadness while imagining the mercy of God surrounding all in its infinite embrace beyond human comprehension, beyond any human capacity, wrapped in infinite mercy and embraced by the creator of all mercy."
For all of us we do well to remember that always the voice of God is the voice of Hope.