Start the rest of your life with us.
Transitioning from high school to college is an important and exciting change. Iona University gives first-year students a place to learn, innovate and contribute to our growing community.
You can choose from 45 majors and over 35 minors, personalizing your undergraduate education to fit your passions and build your future. You'll develop the skills for success and collaborate with faculty members and classmates, get involved in the hundreds of events and activities on campus and create meaningful connections that last a lifetime.
As a first-year student at Iona, you are encouraged to learn outside the lines.
---
Applying to Iona University
At Iona, we recognize that you are more than your grades. That's why we review incoming freshman applications holistically, examining each applicant's transcript, letters of recommendation and overall academic and extracurricular achievements.
We aim to make Iona's application process easy and accessible to all prospective students. To waive the $50 application fee, use the code Iona27 on the Common Application.
Freshman Application Requirements
Applying to college doesn't have to be complicated. That's why we keep the freshman admissions process simple. Required application materials include:
High school transcripts
One letter of recommendation from a teacher, counselor or other individual
We are test-optional; students are not required to submit SAT or ACT scores as it will not impact their admissions decision.
Applicants can also schedule an optional admissions interview with an admissions counselor. This one-on-one interview allows prospective students to highlight their accomplishments, start building valuable connections and ask essential questions about what their time at Iona may be like.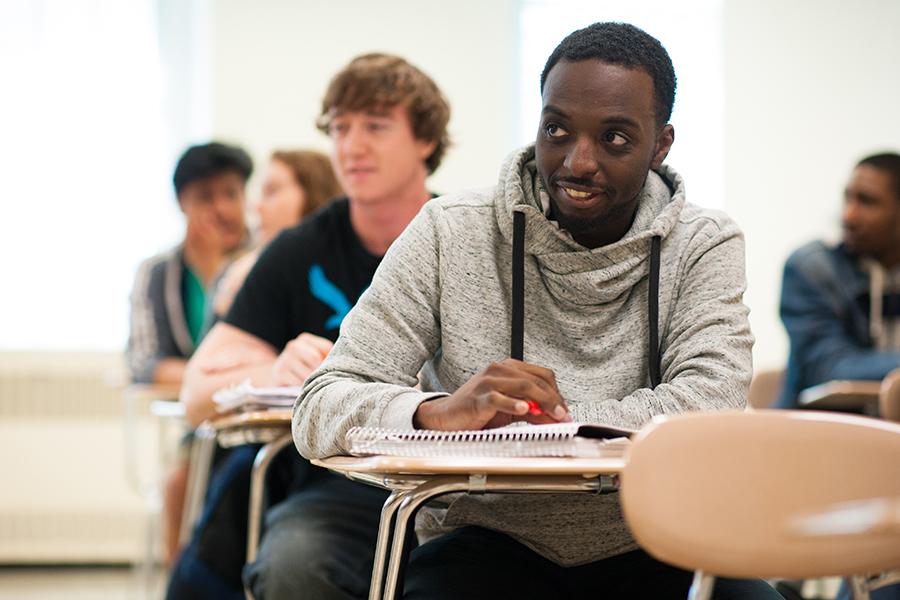 Application Deadlines
Each year, the Common Application opens on August 1. Depending on your preferred admissions deadline, all materials must be submitted by your chosen date.
Early Decision (binding): December 1, 2023
Early Action I/Health Sciences (non-binding): December 15, 2023
Early Action II (non-binding): January 15, 2024
Regular Decision: February 15, 2024
Deposit Deadline: May 1, 2024
Tuition and Financial Aid
For incoming freshmen, managing the cost of a college education and navigating financial aid can be daunting. Iona University's Student Financial Services is ready to help you find scholarship opportunities, apply for financial aid and answer any questions you may have.
At Iona, 99 percent of our first-year students receive financial aid. Students have access to numerous types of aid, including merit and athletic-based scholarships, grants and federal or private loans. If you are an active military member or veteran, you may be eligible for educational benefits to help cover the cost of your education. Incoming freshmen can also pursue student employment opportunities to help cover the cost of attendance.
Visit Iona
Located just 20 miles from New York City, Iona University's New Rochelle and Bronxville campuses give freshmen the best of both worlds. Prospective students can tour the campus to experience residential life, discover student clubs and organizations and see what Iona offers. We host campus tours seven days a week.
Incoming freshmen are also invited to attend virtual campus tours and virtual information sessions where they'll learn more about our course offerings, student life opportunities and campus experiences.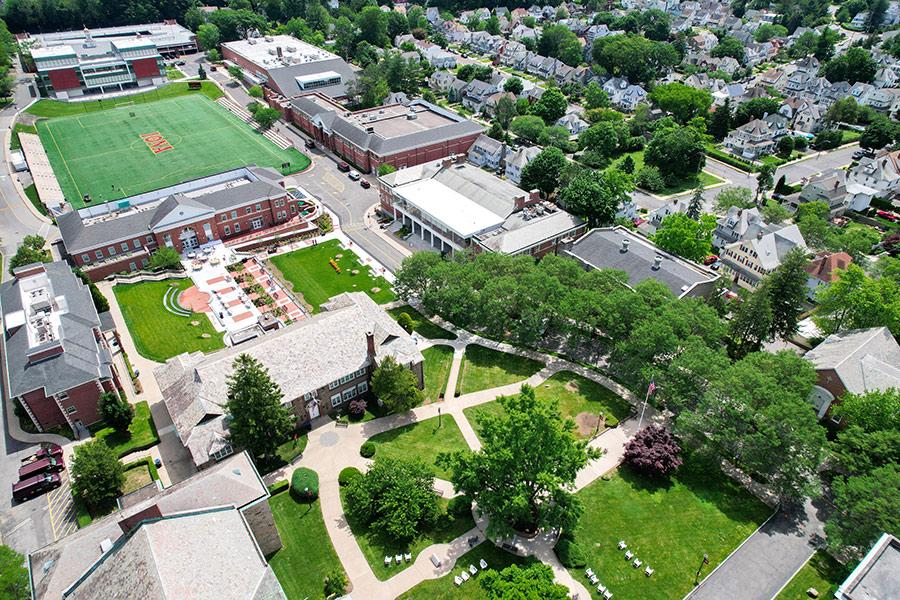 Meet Our Admissions Counselors
Have questions about the freshman admission process at Iona? Our team of admission counselors is here to guide you through the application process, make financial aid decisions and choose your course of study.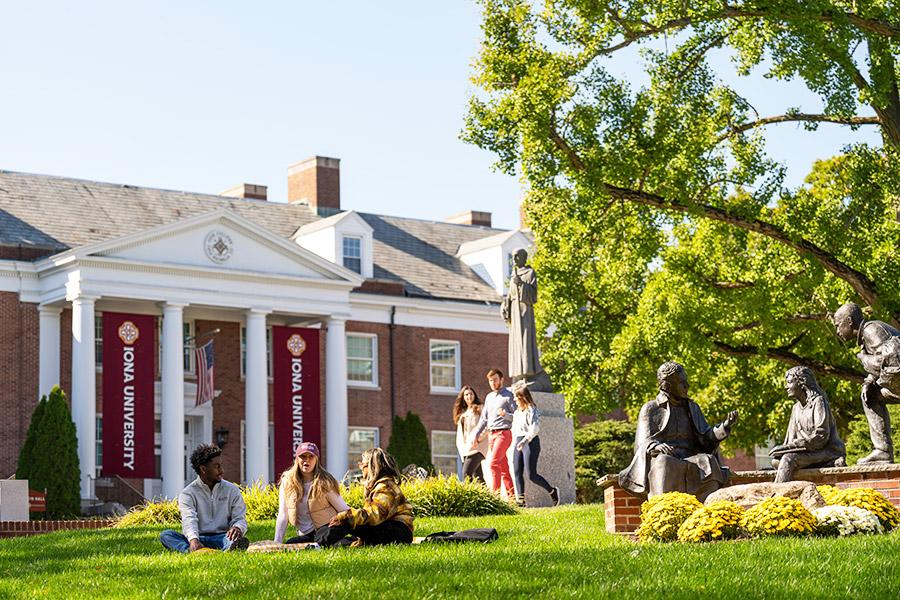 Honors Program
Iona University's Honors Program offers ambitious freshmen the opportunity to challenge themselves and expand their academic potential.
Honors Program participants receive priority course registration, specialized Honors classes and access to prestigious scholarships and grants. Additionally, Honors students are partnered with an Honors peer mentor to guide them through coursework, projects and student life.
Gaels Go Further Mentoring Programs
To cultivate meaningful relationships, Iona's Gaels Go Further Mentoring Programs empower students to reach their personal and professional potential. Whether students are seeking career advice or looking for alumni involvement opportunities, there are six programs dedicated to connecting students with a mentor who will support them through their college and post-graduation journey.
Comprehensive Assistance Program
The Comprehensive Assistance Program (CAP) offers support and services for students with diagnosed learning disabilities, AD/HD, traumatic brain injuries, students on the autism spectrum, students with an IEP, a 504 plan and students currently receiving accommodations at the secondary level.
The Collegiate Science and Technology Entry Program (CSTEP)
Iona's CSTEP offers academic support, including tuition assistance, career development events and research and internship opportunities, to underrepresented minority and economically disadvantaged students pursuing degrees in science, technology, engineering and mathematics or health-related fields.
NSF S-STEM Program
Iona receives funding from the National Science Foundation (NSF) to recruit, support and retain economically disadvantaged students with high academic aptitude majoring in biochemistry, chemistry, computer science and mathematics. Recipients of the S-STEM Scholarship receive scholarships and grants to cover their tuition and program fees.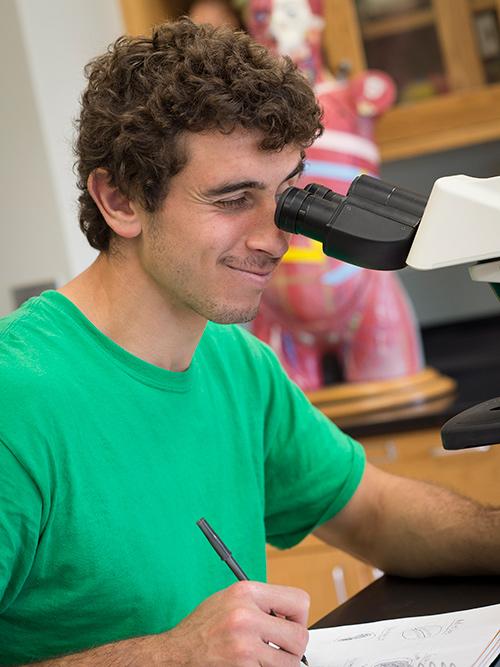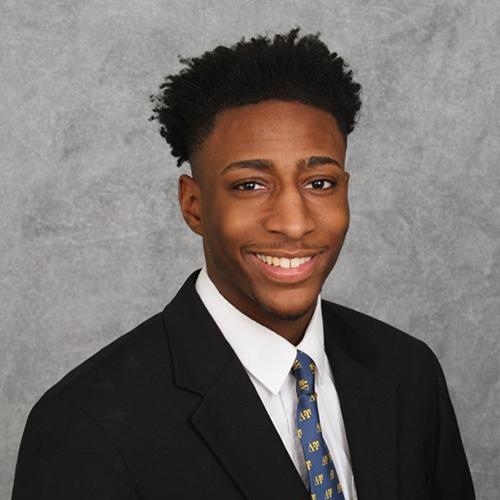 I have been presented with several opportunities through alumni connections. I knew Iona was the perfect place for me to achieve my goals.
Chris Wiggan '24, finance major
Read more about Chris
---
Contact Iona Admissions
We are dedicated to helping first-year students begin their college education with a strong start. From financial aid assistance to rigorous academic opportunities and programs, Iona freshmen receive the personalized attention they deserve, setting them up for success.
Request more information to help plan your first year at Iona, or contact Admissions at:
(800) 231-IONA
(914) 633-2502
admissions@iona.edu
---
Find Out What an Iona Education Can do For You
Visit Campus
Our scenic campuses, located just 20 miles from midtown Manhattan, truly do offer the "best of both worlds." Let us show you around, answer your questions and give you a feel of our tight-knit community.
Apply Today
If you're considering applying to Iona, you're not alone! Since 2019, our new-student enrollment is up nearly 30%. Additionally, 99% of our first-year students receive institutional scholarships or grant aid.
Request More Information
Learn more about Iona University today!