Small school. Big Opportunities.
Iona's New Rochelle campus is nestled on 45 scenic acres in a vibrant and diverse college town. The University's 28-acre campus is located nearby in Bronxille, a charming and picturesque village. Just 20 miles north of New York City – one of the most lively cities in the world – we are easily accessible from major airports including JFK and LaGuardia!
With almost 3,300 undergraduate students and 650 graduate students representing 44 countries, our campus is an ideal place to learn, live and succeed.
Choose from our nearly 50 undergraduate programs and more than 40 graduate programs, and study what matters most to you. Work closely and collaboratively with faculty members and your classmates. Get involved in the hundreds of events and activities on campus. Find friendly faces around every corner and make connections for life.
How to Apply
Whether you are beginning your college journey as an undergraduate student or continuing as a graduate student, it all starts here.
Humbert '19 and Andrea Ferrer '22
Leaving home behind is a big part of every college student's experience, but for Humbert '19 and Andrea Ferrer '22, that meant a new culture, a different language, and an eight-hour plane ride away from their native home of Barcelona, Spain. The Ferrer siblings, both soccer players at Iona, embarked on this journey for an opportunity to both pursue their athletic and educational goals simultaneously, which was not an option in their home country.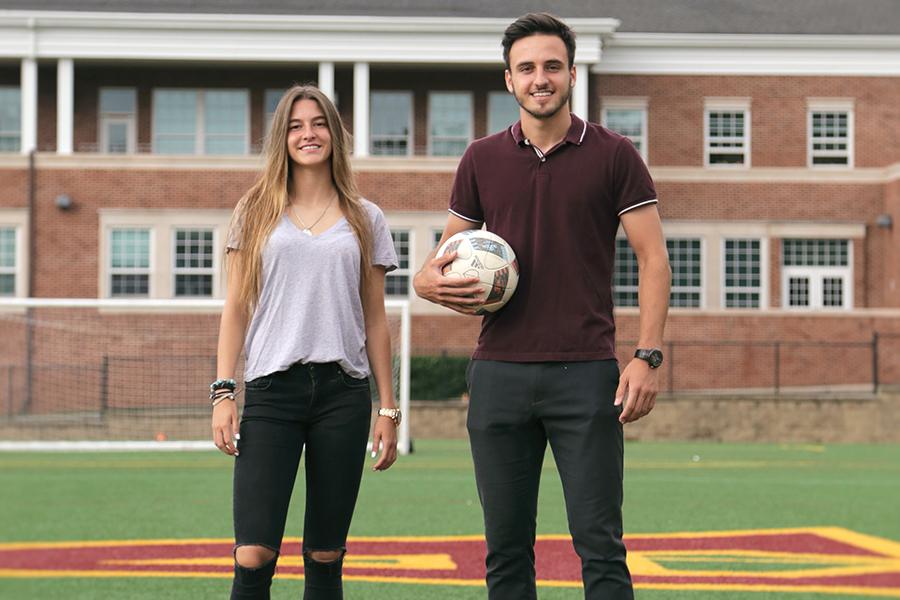 Visit Iona Virtually
See what our campus is all about by taking a virtual tour of our academic building, residence halls, athletics facilities and more!