Iona Irish Dance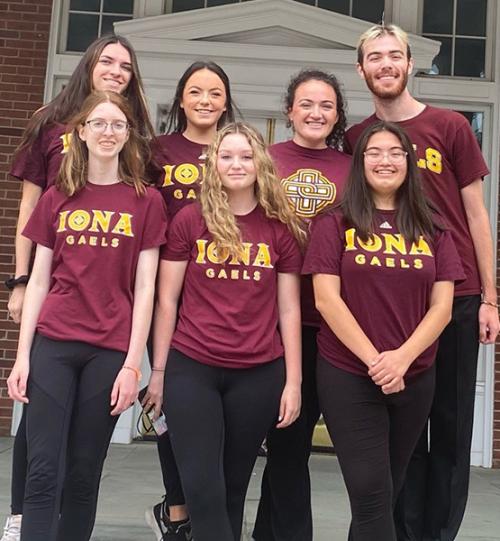 Iona Irish Dance is a competitive Irish dance group formed to give dancers with prior experience the opportunity to continue dancing throughout their college career. Members meet regularly to hone their skills, perform at campus events and to participate in intercollegiate competitions. Iona Irish Dance also hosts workshops for interested students with no prior Irish dance experience. Auditions are held each semester, and anyone with prior Irish dance experience is encouraged to attend.
Contact
Watch Now: Iona Irish Dance Performs "Evolution"
Iona Irish Dance performs on campus and at intercollegiate competitions.